Composite and Faux
Wood Blinds
Composite and Faux Wood Blinds for Your Home
The warmth of real wood delivered to rooms that require a humidity-resistant solution. These easy-to-clean blinds are engineered to prevent warping, fading, cracking, and peeling—ideal for kitchens, laundry rooms, bathrooms, or any other high-humidity area.

Choosing Between Composite and Faux Wood Blinds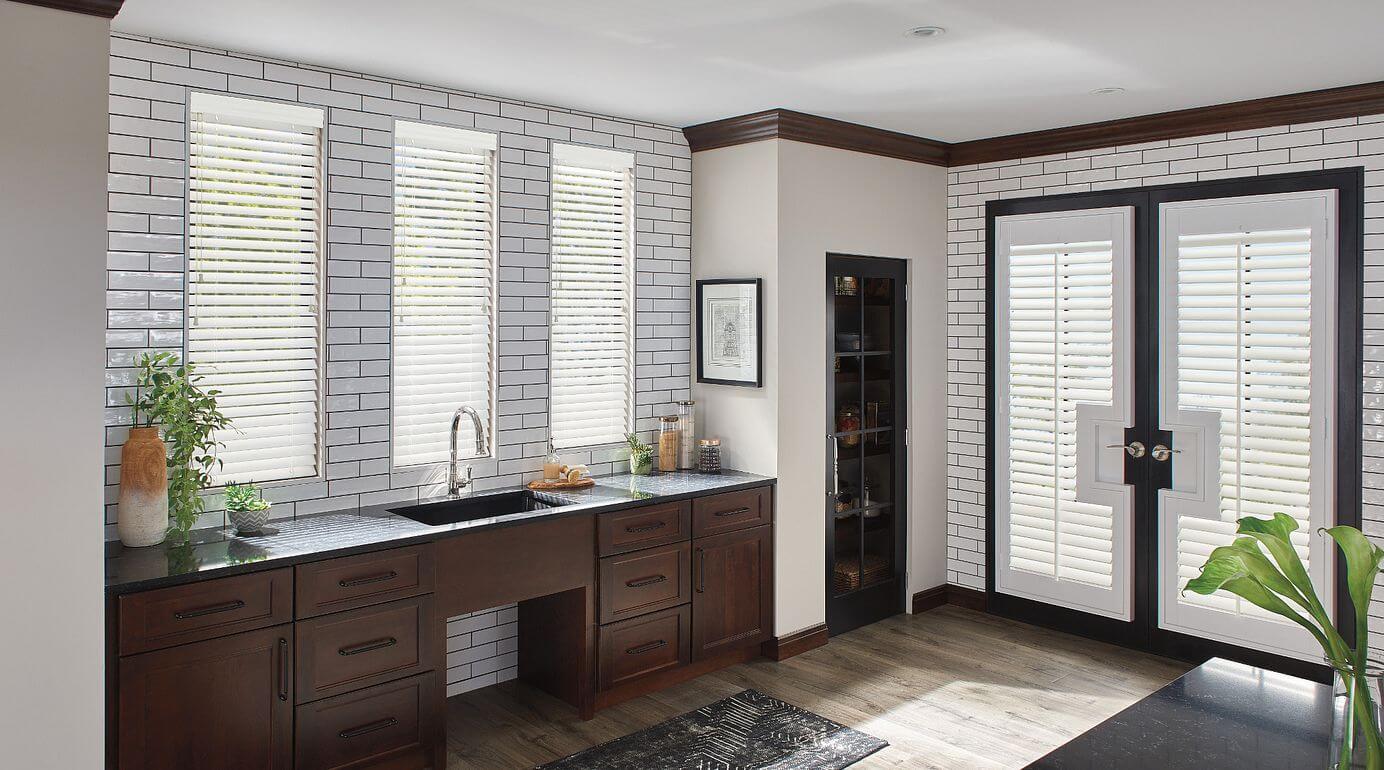 Lighter weight and with wider ladder spacing than faux wood blinds, Graber Composite Blinds withstand the highest humidity and share a color palette with Graber Composite Shutters for a whole home solution.
Faux wood blinds come with either solid color slats or with patterns that closely mimic the grain of real wood. Made from PVC for fire- and moisture-resistance, faux wood blinds combine natural wood beauty with modern engineering.
Composite and Faux Wood Blinds
Product Options
STYLES
Superior solutions for when you want the look of real wood blinds but the needs of your space require a moisture-resistant alternative
Traditions® Composite Blinds
Moisture-resistant, polymer composite 2″ and 2½" slats with superior strength and available with a smooth finish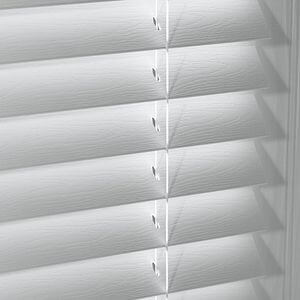 Lake Forest® Faux Wood Blinds
Moisture-resistant, durable, solid or wood-grain patterned PVC available in 2" and 2½" slats
CONTROL TYPES
LIGHT/PRIVACY
Ready To Start Your Home Project?
Please schedule an appointment and we can start talking about your project and create a home you love!