Beautiful Duette and Solaera Project
When Creative Windows was contacted to help this homeowner cover her windows with beautiful Hunter Douglas shades, they were excited to start. The homeowner had recently remodeled her 1960's colonial by Giraffe Design Build and wanted to update the windows. This house was also featured in the Builders & Remodelers Association of Greater Ann Arbor's fall Remodelers Home Tour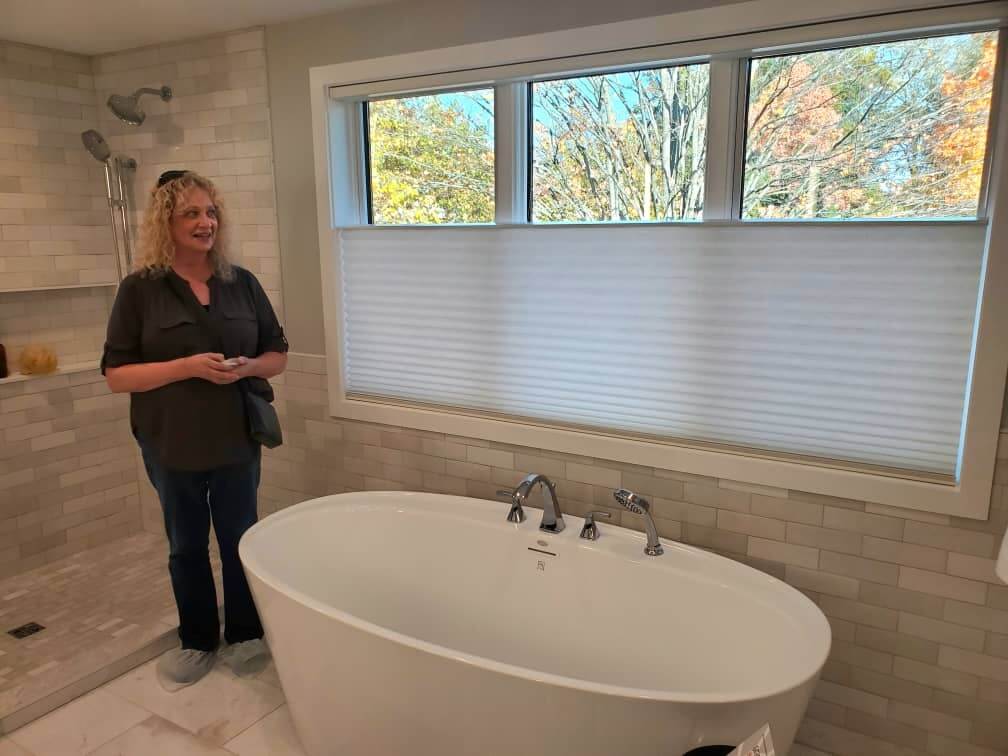 The primary bathroom window posed a challenge, as the window treatments needed to be lowered or raised easily. Windows with furniture in front of them, or as in this case, the freestanding tub in the bathroom, need to be able to operate, so they are fully functional. That's where the Powerview motorized Hunter Douglas Duette Architella shade came in handy. With the click of a button on her precise frosted pebble remote control, the homeowner could lower the shade from the bottom or raise it to the top. The top down bottom up feature gives you great lighting control and privacy. You can have the bottom of the window closed for privacy with the top open to enjoy natural sunlight in your indoor spaces. Alternatively, you can have the top half of the window closed, or close the shade on the entire window if you wish to.
Duette cellular window shades diffuse the beautiful natural lighting through them to appear as if they are backlit by a glow from the sun. You can choose from 17 different premium fabrics to match your home's decor seamlessly. These shades also absorb sound for a much quieter room in your home, and you can choose between three different pleat sizes to customize your products to your desires.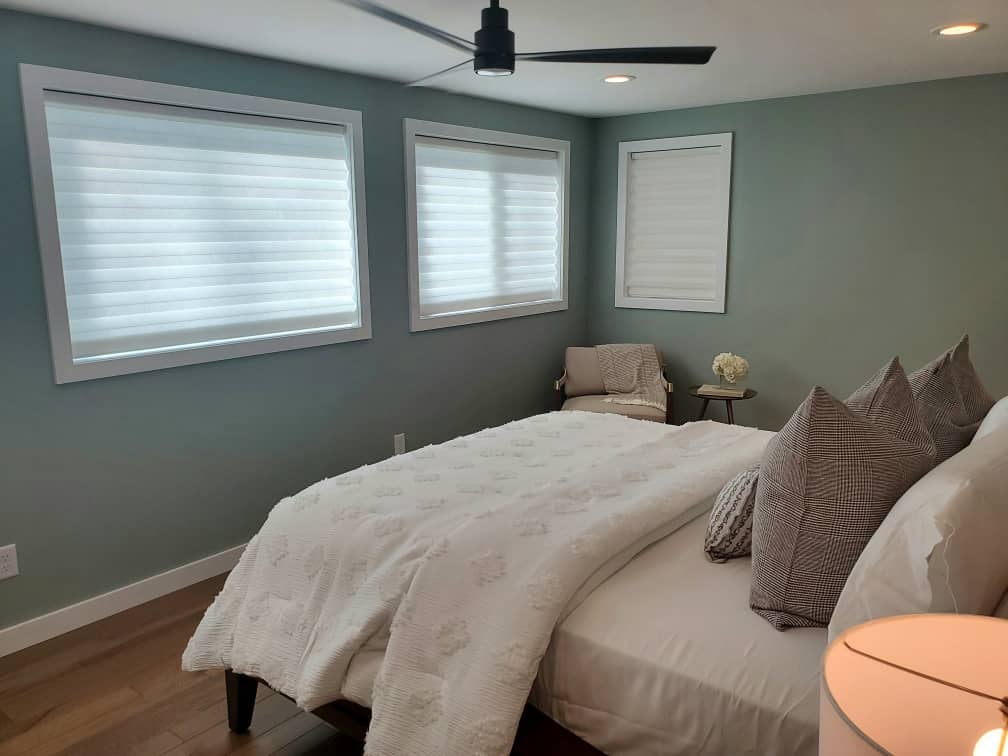 Other options include a blackout system, door coverings, skylight coverings, and coverage for hard-to-fit tilt-turn windows as well, with all options made from exclusive high-quality fabrics from a window treatment supplier in Ann Arbor, MI. 
Also shown are Hunter Douglas Solera shades we installed in their master bedroom. Solera shades have the softness of a Roman shade and the energy efficiency of a honeycomb shade to give you beauty and save you valuable money on your heating and cooling bills all year round. Solera shades work very well in any room of your home because you can choose from over 65 fabrics and color choices to blend in with the surroundings and let your other aesthetics take center stage, or you can choose a statement piece with a bright pop of color as a focal point in your rooms.
Solera shades also come in many opacities so you can choose from light filtering to room darkening and anywhere in between in every style of these shades. Many homeowners choose room darkening shades for their bedrooms for peaceful sleep and to be able to sleep in a little later on weekends. The cordless design also makes them very safe for homes with children and pets. The 4-inch cell size works well in large windows to complement their sizes.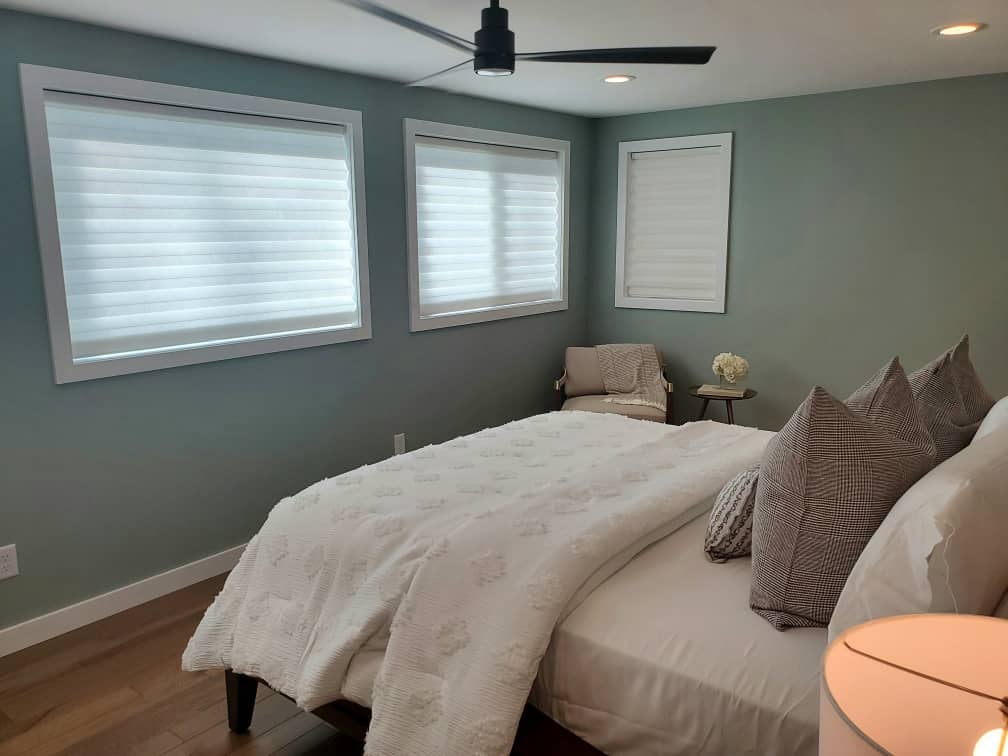 On a sunny day, a Hunter Douglas Solera shade in a crisp white looked beautiful. It provided privacy and blocked out the sun when needed while still letting in natural light.
At Creative Windows, we are considered your premier window treatment supplier in Ann Arbor with over 40 years of experience in beautifying homes. We only carry the highest quality products for long-lasting durability and beauty as well. Contact us for a FREE in-home consultation with a highly experienced designer so we can create something special for you!