Areas We Serve in Michigan
Window treatments are a great way to update your home and provide a new style. Modern window coverings can significantly improve your home's curb appeal and increase your home's resale value. New window coverings can also help you control light levels inside.
Creative Windows is the leading provider of top-quality window treatments in Michigan and the surrounding service areas. With over 1,000 successful projects under our belt, we have extensive experience creating custom window treatments for Michigan homeowners. Whether you need a single window treatment or have a custom design project, we have the skills and know-how to assist!
Our large selection of window treatments means there is a solution for everyone. You can choose between different colors and patterns to create a design that brings out the character of your home. We take great pride in providing quality and affordable solutions for our customers.
Contact us today at one of our service areas to discuss your next window treatment project!
Motorized window treatments can save your time with their automatic operation. You can mix motorized shades with whatever larger window treatment style you want, including bamboo shades or faux wood blinds. Motorized window treatments make a great addition to any room in your house and work with any kind of window treatment material.
Creative Windows also is Michigan's leading manufacturer of Open Light Shades. Open Light Shades maximize your control over light levels, reduce glare, and regulate your home's indoor temperature. Featuring durable construction, our Open Light Shades are a perfect choice for both residential and commercial applications. Experience the next level of window coverings!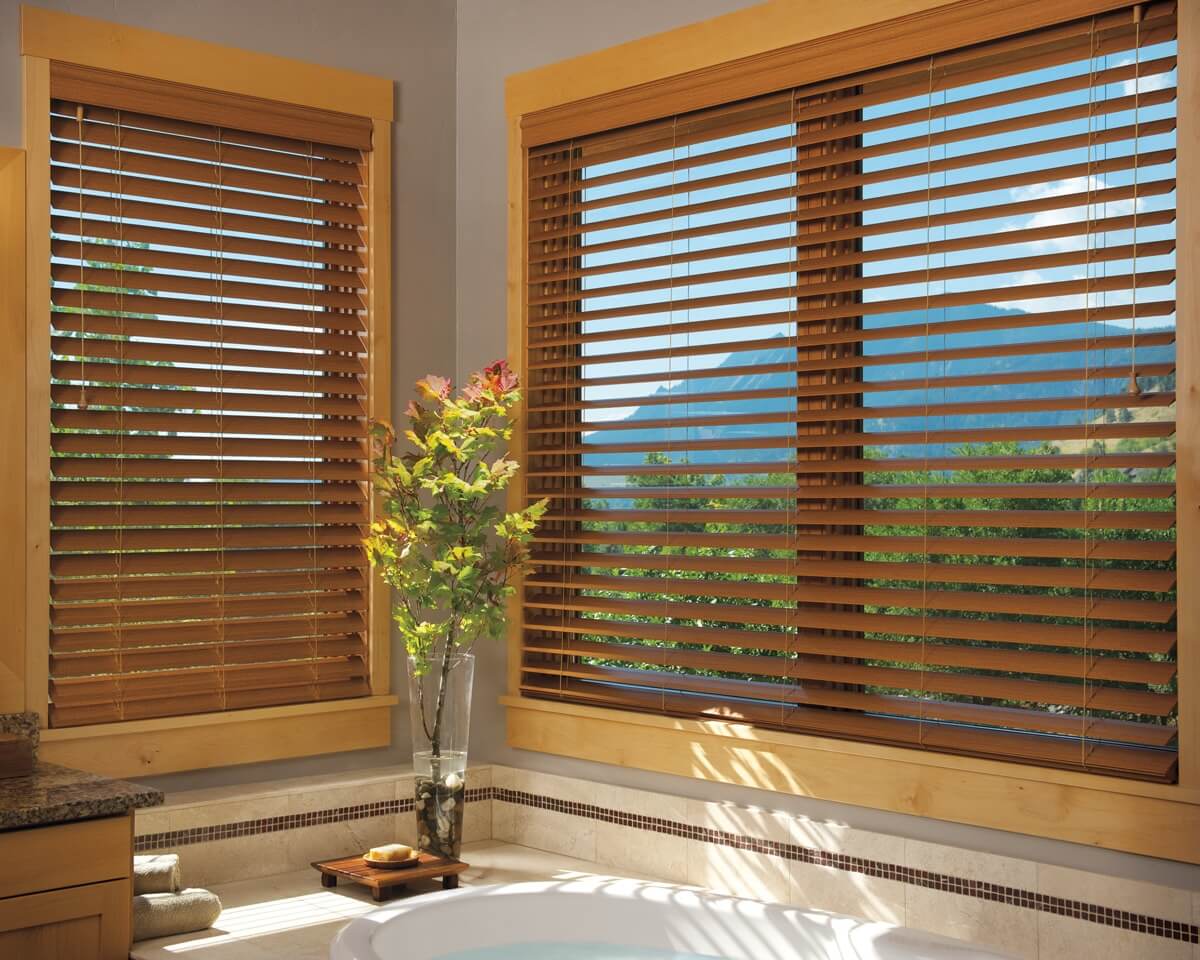 Blinds are a classic choice for light control and simple operation. We offer a wide range of vertical blinds, including aluminum, cordless, and more. You can also mix-and-match blinds to get the unique style you want. Infinitely flexible, contact us today to discuss blinds options for your home!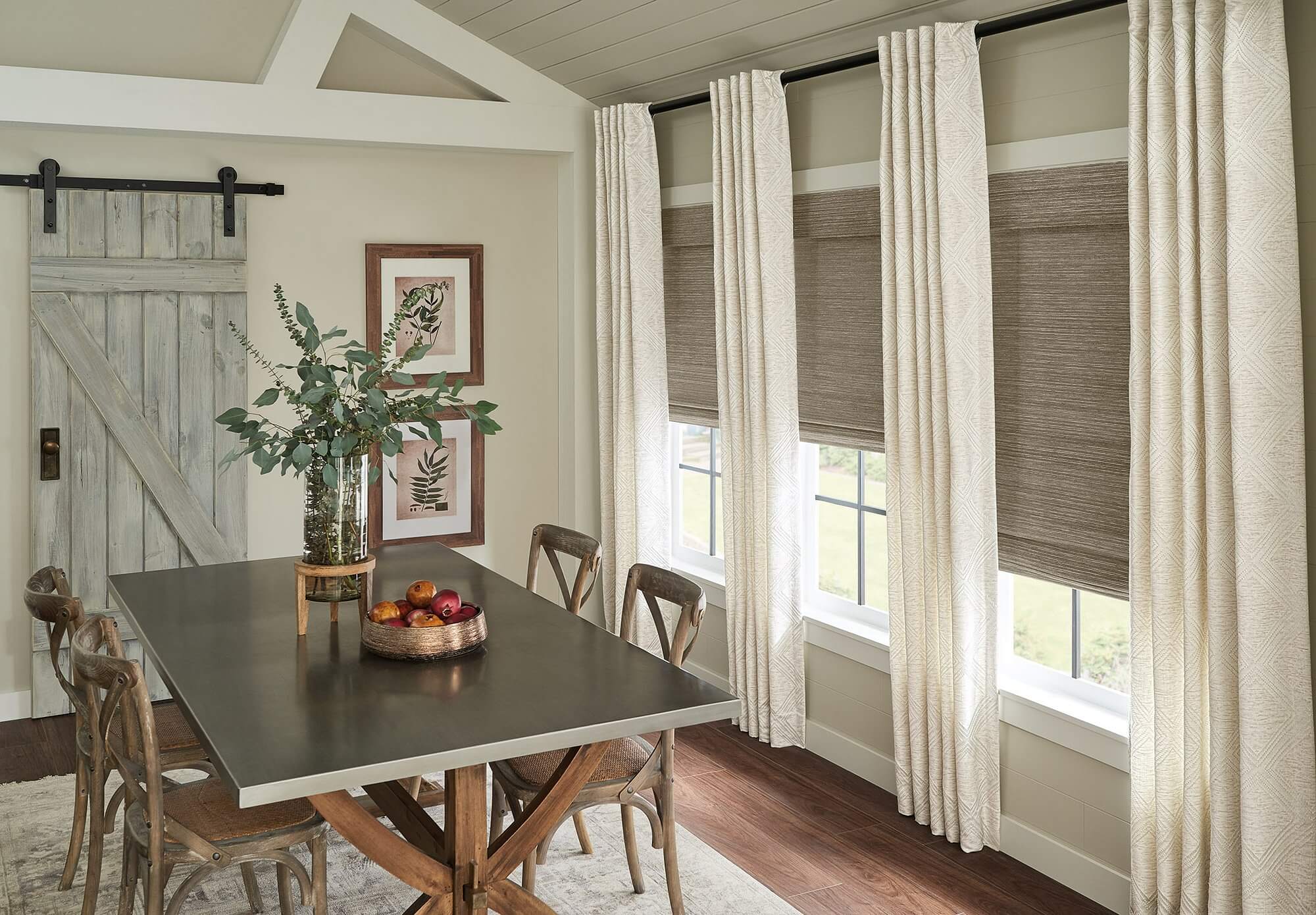 Popular for their elegance, draperies give homeowners several colors and fabrics to choose from. Draperies are excellent for blocking UV rays and work well in the dining room, bedroom, living room, and more. We can fabricate and install new draperies in a manner that fits your schedule.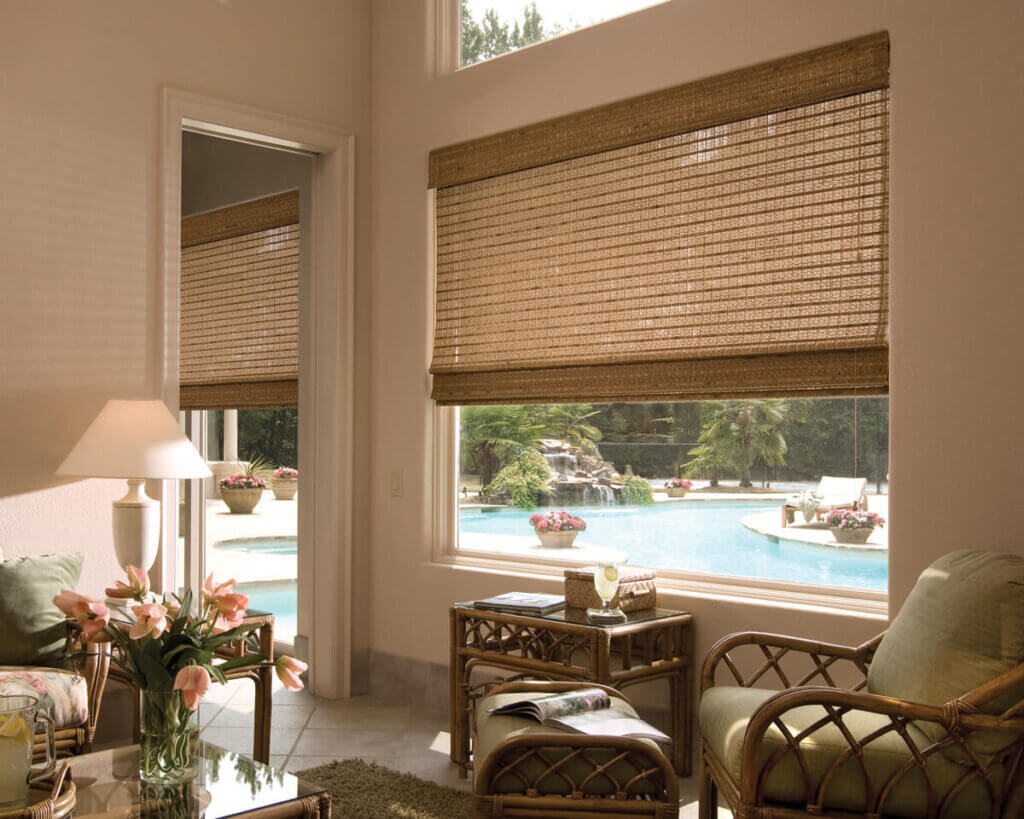 Classic shades provide great privacy and natural light control in any room of your house. Cellular shades, sheer shades, and blackout shades are just a few options that homeowners can choose from. Shades are also easy to maintain and match with your home's decor.
Plantation shutters are an excellent option for light control and provide a traditional farmhouse look. Faux wood and genuine wood shutters improve your privacy and security and match virtually any home interior in our service areas. An interior shutter is easy to clean and maintain and comes in several colors.
WE CAN SERVE ALL OF YOUR WINDOW TREATMENT NEEDS NEAR ANN ARBOR, MICHIGAN, AND IN NEIGHBORING CITIES
We serve several areas in and around Ann Arbor, Michigan. Our experts offer you the design, fabrication, and installation of all your window coverings. We service the following cities:
If your city isn't listed, you can call our office to ask for assistance for your custom window treatments, upholstery, interior design, new build, and home remodeling needs.
Ready To Start Your Home Project?
Please schedule an appointment and we can start talking about your project and create a home you love!