Motorized Skylight Install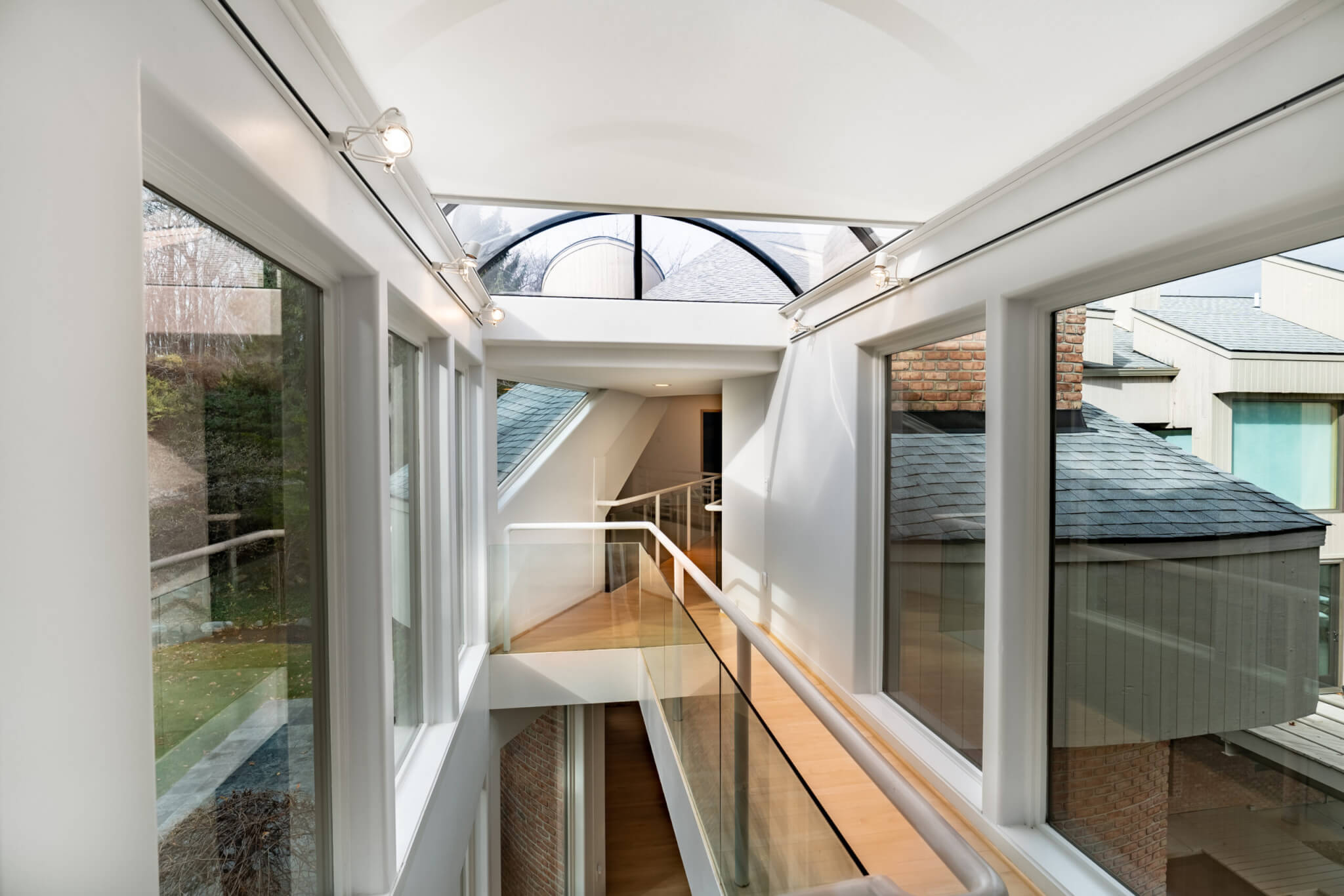 Our client's lakeside home in Fenton, MI features a front entry that is dramatically lit by a custom 12' long x8' wide domed skylight.  Positioned over the main stairwell and running the entire length of the foyer below, they soon discovered that the stairwell and upstairs landing became too bright and hot, especially during summer months.  The challenge was to control the temperature and glare without compromising the clean lines and elegant character of the home's main entry.
The solution was an expansive OpenLight motorized zip screen shade that operates with the simple push of a button.  The selected shade cloth, in 3% openness, stops 97% of the harsh light while allowing sufficient brightness in the stairway.  The white color not only compliments the home's interior finishes but serves to reflect heat that would otherwise fall into the stairwell, without overheating the acrylic skylight. The fabric itself has a fiberglass substrate and can withstand the heat without stretching, and the unique shading system features a zippered design that holds the shade cloth perfectly taut, regardless of the expansive coverage required. 
The shade, shown here, is partially deployed to highlight the dramatic stairwell and reveal the interesting architecture of the domed skylight above.  The shade is an elegant solution to the problem that not only compliments the home's modern aesthetic but allows our client to enjoy their stairway year-round.
OpenLight shades are fabricated in Ann Arbor, MI, exclusively by Creative Windows – your local window treatment experts, since 1981.