Real Wood Blinds vs. Faux Wood Blinds: Which Type of Blinds Is Better and Which Is Right for You?
Are you considering a window treatment for the rooms in your home? If so, you might have looked into wood blinds in Ann Arbor for their durability and ability to provide privacy while keeping out unwanted light. You might also have considered faux wood blinds as a cost-saving alternative.
Which is better, real wood blinds or faux wood blinds? The answer depends in part on your budget, interior design goals, and other factors. By offering these tips on comparing window treatments in Ann Arbor, Creative Windows will help you find blinds that work for you.
Real Wood Blinds vs. Faux Wood Blinds:
What Are Wood Blinds?
Wood blinds consist of slats made of natural wood. You can use a cord to raise and lower them or opt for motorized wood blinds that can be integrated into your smart home. Like other blinds, wooden blinds can be horizontal or vertical blinds.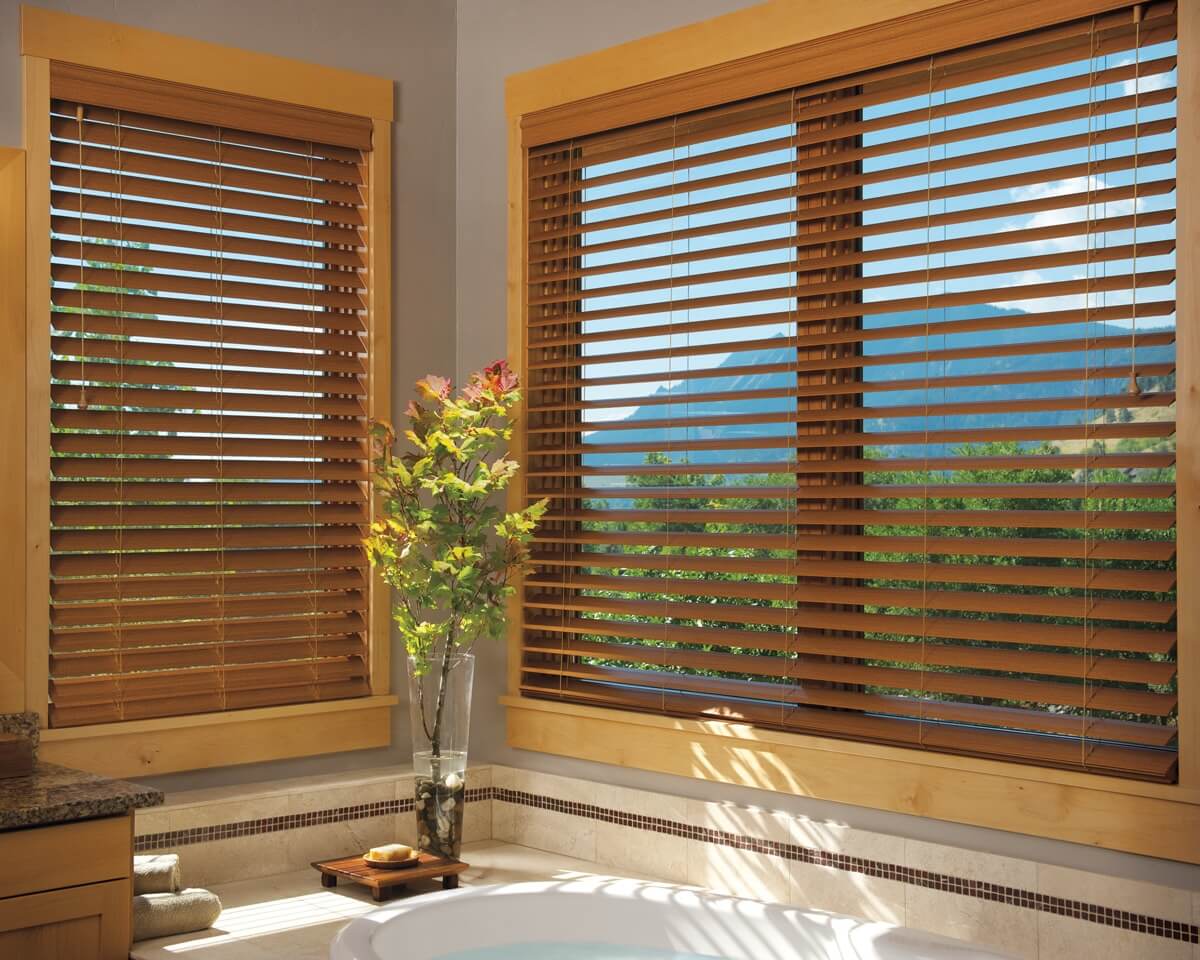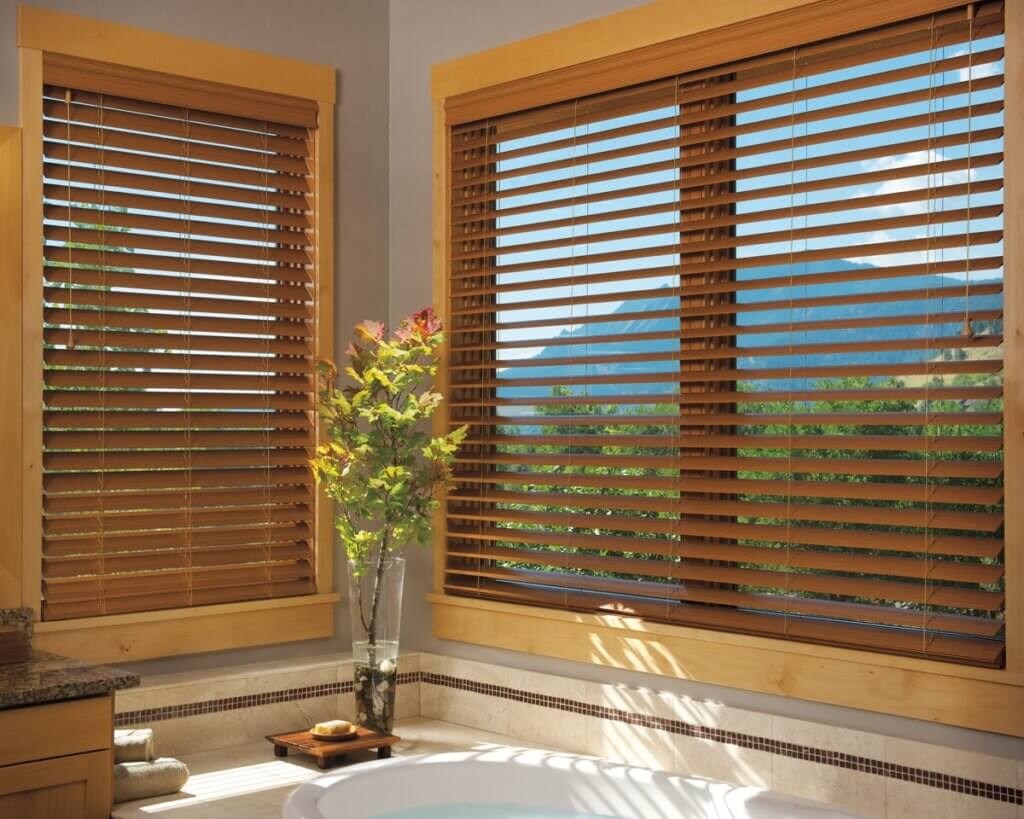 The Pros of Wood Blinds
Durability
Real wood shutters and shades are more long-lasting than many other types of window coverings. The genuine wood pattern will not fade or chip over time, unlike a painted-on design in a faux wood covering.
Light Weight
Wood blinds weigh less than vinyl shades. This makes it less of a strain to raise and lower them and makes the installation process easier.
An Authentic Natural Look
The human eye has a knack for spotting the difference between real and artificial materials. If your design scheme requires a natural look, genuine wood blinds are the best option. We can help you select the best wood blinds in Ann Arbor today.
The Cons of Wood Blinds
Susceptibility to Moisture
Wood blinds can absorb moisture. Unless they are sealed to keep moisture out, they might warp or become damaged if they get wet.
Cost
On average, wood blinds cost a bit more than faux wood blinds because manufacturers can apply a faux wood pattern to a variety of less expensive materials.
What Are Faux Wood Blinds?
Faux wood blinds are blinds made out of vinyl or some other non-wood material with a pattern that resembles wood. It can suggest wood but does not have the same benefits and drawbacks as wood.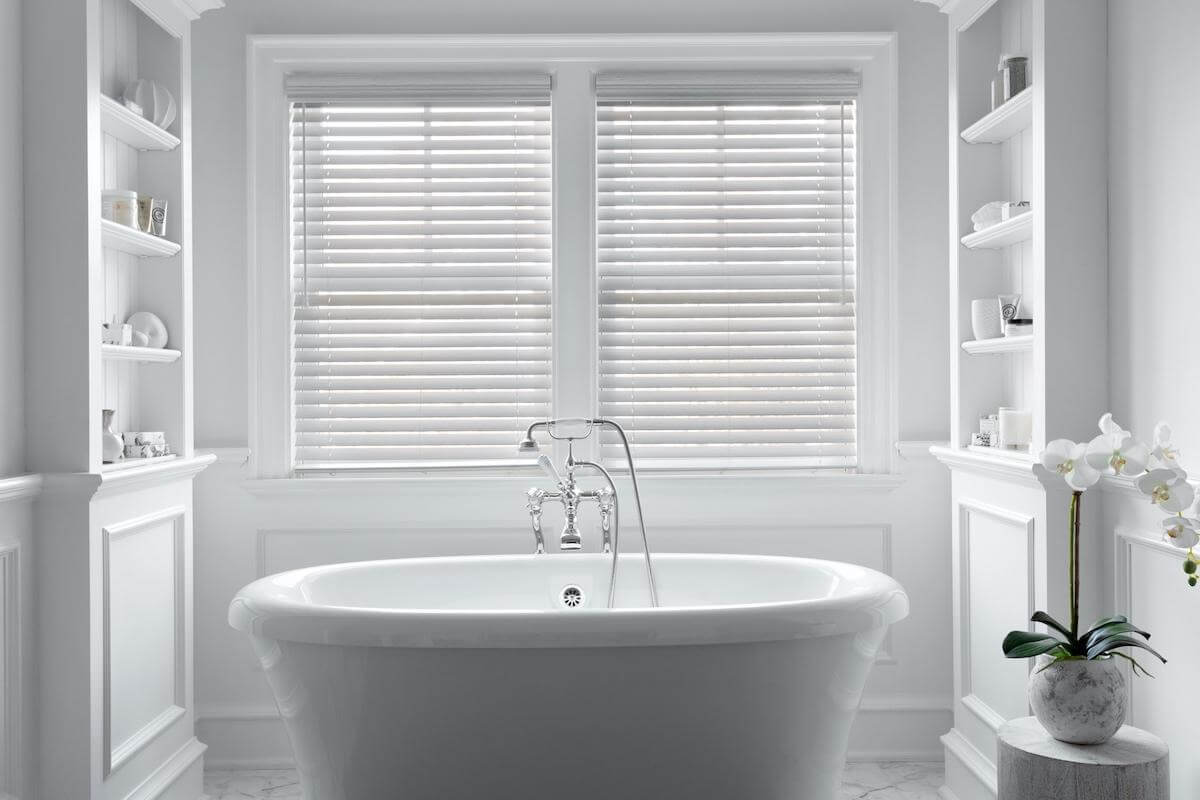 The Pros of Faux Wood Blinds
They Can Get Wet
Blinds made of vinyl and similar materials are waterproof, so you don't have to worry if something spills on them or if they are exposed to rain. You can use water to clean them off if they get dusty or dirty.
Options for Customization
A faux wood pattern can adorn any shade or blind, so you don't have to limit yourself to window covering designs that are compatible with wood.
Cellular Shades
Cellular or honeycomb shades are made of hexagonal tubes that collapse as you raise the shades. They block light well and are durable.
Roman Shades
Roman shades are elegant and fold up as you raise the blinds.
Mini Blinds
Mini blinds are made of lightweight aluminum and are typically a cost-effective window covering. If you're interested in learning more about mini blinds in Ann Arbor, we can assist you!
The Cons of Faux Wood Blinds
They Might Not Suit the Décor
Sometimes only genuine wood will do for the aesthetic of a shop, restaurant, library, living room, or den. Faux wood might clash with natural wood elements of the décor.
Residential Window Treatments
The choice of blinds for residential properties depends on the décor and design of the room. A library, study, or sunroom might benefit most from genuine wood blinds. The moisture in a bathroom or kitchen might be hard on wood blinds.
Commercial Window Coverings
In most commercial window treatments, faux wood offers the advantages of moisture resistance, low cost, and customizability. In most cases, an office or storefront does not need genuine wood unless the business is aiming for a rustic or natural aesthetic. For large windows in office buildings, wooden blinds have the advantage of being light, though mini blinds may also be a good option.
Call Us Today To Book an Appointment
If you're looking for blinds in Ann Arbor, our contractor Creative Windows has over four decades of experience installing faux wood blinds, genuine wood blinds, and other window coverings in homes and businesses from Ann Arbor to Detroit. Call us today at [tel:7344158250] for a free consultation.