Introducing composite shutters ideas to your home can help improve the appearance and functionality of your window coverings. Composite plantation shutters are made of a wood alternative, offering extra durability and moisture resistance. These factors make them ideal for damp and humid rooms such as bathrooms, mudrooms, laundry rooms, and kitchens.
You can also give your home a facelift with composite exterior shutters. Compared to other options, they tend to have a more realistic appearance than vinyl shutters and a sleeker finish than wood. Take these factors into consideration before putting your composite shutters' ideas into action.
Consider Louver Sizes
The louver size is the distance between each shutter panel. It usually comes in three standard measurements: 2.5 inches, 3.5 inches, and 4 inches. Each size has its benefits in both function and appearance. Before choosing a louver size, you will want to first decide on a shutter style.
Interior Composite Shutters Ideas
Interior composite shutters come in a range of styles offering varying degrees of privacy and shade. They are customized to fit your windows or doors, ensuring a seamless design.
Standard Panel: A standard panel is rectangular in shape and covers the entire window. It can be installed using any frame style or louver size.
Café Window Coverings: Café style composite shutters only cover the bottom of the window. They leave the top of the window open, allowing light to enter the room while still providing some privacy. This style tends to work best when used on higher windows.
Bypass Track System: If you want something that glides open, consider bypass track system composite shutters. They slide on a track attached to a door or window frame, making them ideal for patio or closet doors.
Double-Hung Shutters: Double-hung shutters are installed in windows as a top and bottom panel, operating separately. This design allows you to open them both for optimal natural light or keep one closed to maintain privacy.
Arch or Angle Top Panels: If you have windows with an arch or sharp angle, these panels are customized to fit them perfectly.
French Doors: Composite shutters can be mounted to French doors, offering privacy and shade when desired. The design has curves or cutouts to accommodate doorknobs as well.
Sunburst Arches: Sunburst arches have patterned louvers and cover unique window shapes such as eyebrow, elongated, and elliptical arches.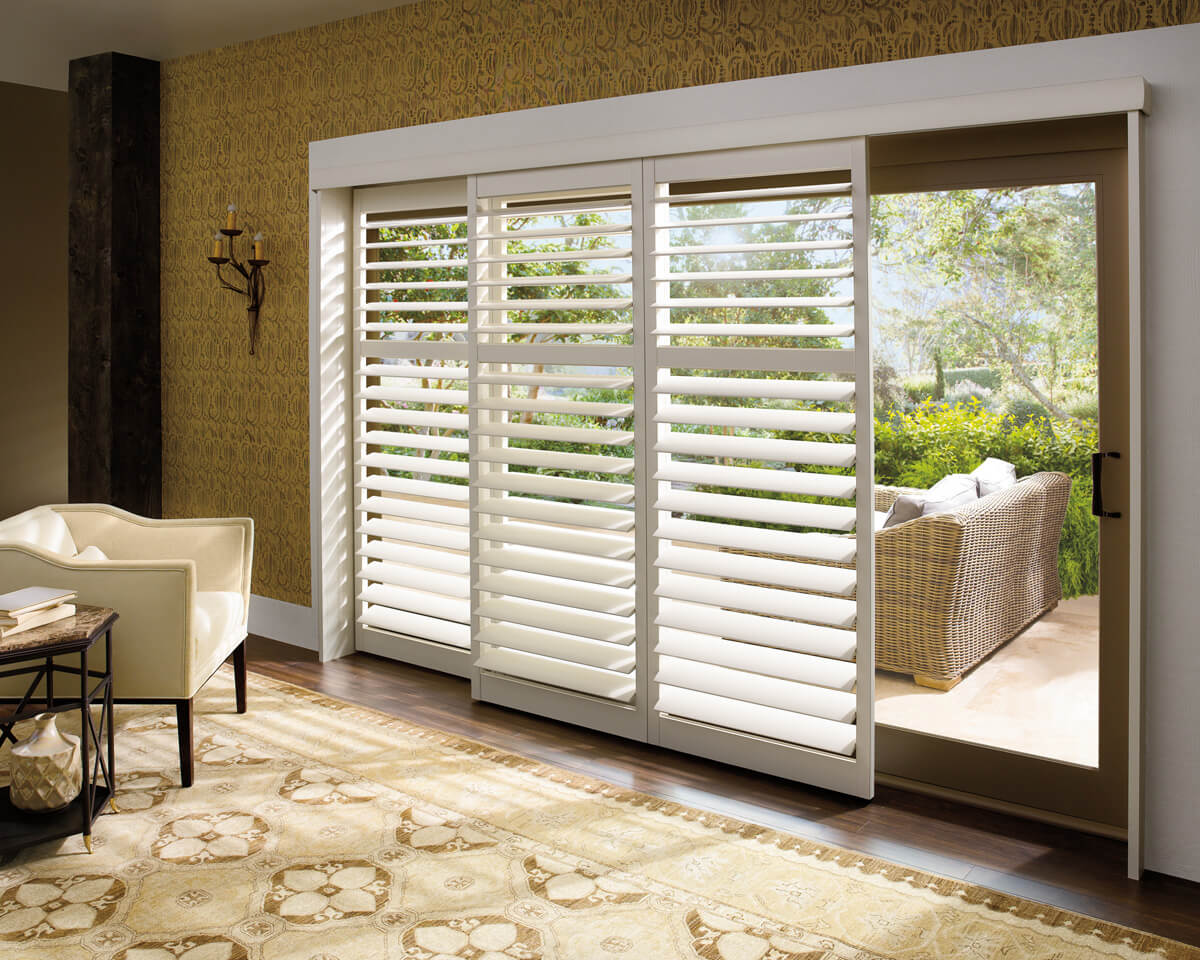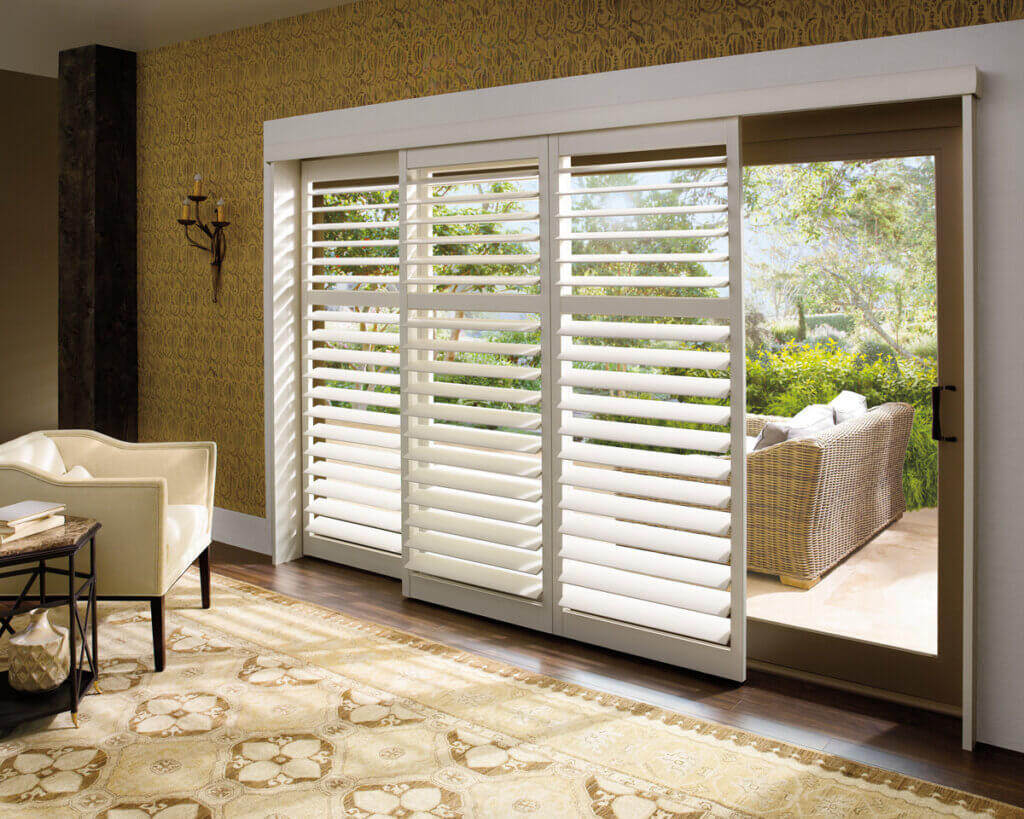 Composite Exterior Shutters Ideas
If you're looking to spruce up the outside of your home, you may want to consider exterior shutters. Made of faux wood, exterior composite shutters are designed to last. They offer the appearance of real wood without all the necessary upkeep.
Louvered Panels: Louvered exterior window shutters rank high as the most popular style used today because they offer a clean design. The louvers sit close together, making them ideal for traditional and contemporary homes.
Flat Panels: Flat panels offer a simple design with clean lines forming vertical rectangles. These Shaker-style panels reflect their lifestyle of order, neatness, and efficiency, making them ideal for Craftsman-style homes.
Raised Panels: Like flat panels, raised panels also have lines forming vertical rectangles. Unlike flat panels, the rectangles on raised panels are elevated, a style made popular by Southern plantation architecture.
Combination Louver/Raised Panels: As its name suggests, these window shutters combine design aspects of both louver and raised panels. The design, which originated in New Orleans, adds a unique accent to the home exterior.
Board and Batten Panels: Board and batten panels became popular in the 18th century. They offer a rustic design that looks best on historic homes, cottages, and farmhouses.
Bahama Panels: Unlike other composite exterior shutters, Bahama panels get hinged to the top rather than the sides. The singular louvered panel is angled from the bottom and makes a great addition to beach homes.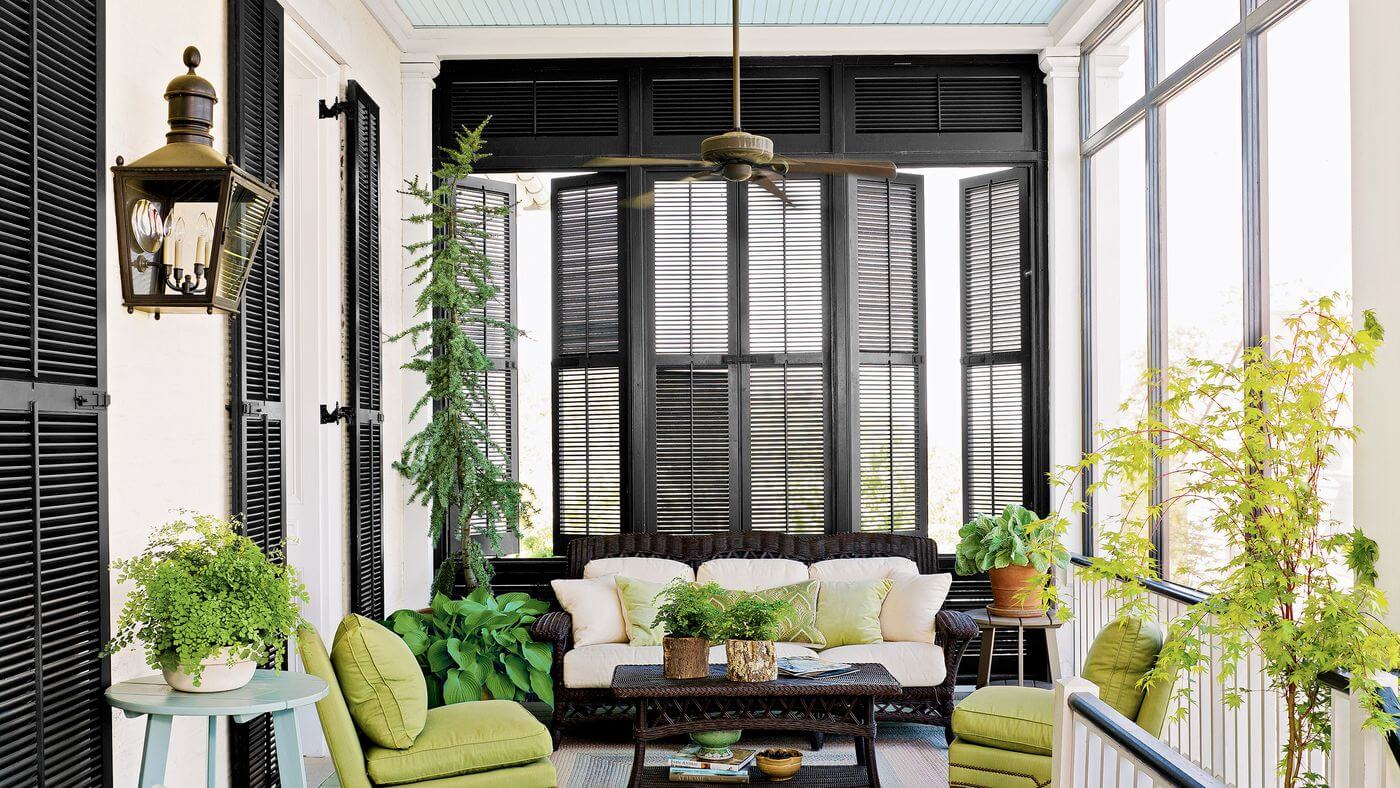 Composite Shutters Cost
When looking at composite shutters ideas, you'll also want to consider the price. Cheap prefabricated panels can be purchased for as little as $50 per set but usually only provide a temporary fix. Long-lasting options will cost a bit more.
Wood shutters cost between $200 and $350 per window. While they will last longer than cheaper options, they require regular maintenance. Composite shutters cost less—between $80 and $350 per window. They are also long-lasting but provide the appearance of wood without needing the added maintenance.
If your project requires customized panels, expect to pay between $20 and $45 per square foot.
Get Professional Composite Shutter Installation in Michigan
Once you've got your composite shutters ideas down, it's time to put them into action. At Creative Windows, our experts can guide you through the process and help bring your vision to life.
For more information about composite shutter installation in Michigan, call Creative Windows at (734) 259-6205 and speak to one of our knowledgeable team members.