Custom roller shades are ideal for adding a unique touch and modern appeal to any room. Whether you're searching for an elegant fabric pattern or an opaque blackout option in your bedroom, custom roller shades provide superior light control, privacy, and energy efficiency in any environment. Furthermore, with an endless range of colors, patterns, weights, and styles available, creating an aesthetic that's uniquely yours is easy! But what exactly are custom roller shades, and how do they fit your home's aesthetics? Let's dive in.
Roller Shades: What Are They?
Many homeowners and condominium owners in Ann Arbor, MI, may need to become more familiar with roller shades. When closed, custom roller shades for Ann Arbor look like flat sheets of fabric that roll onto a spring-loaded cassette that attaches to your window.
When fully opened, roller shades provide an unobstructed view of your windows except for a small area at the top. Roman shades also come in fabric, but when raised, create neat folds at the top, which may obstruct some views if your window is tall.
Roller shades are safe for children and pets because there are no dangling cords that could injure anyone. Instead, grab the bottom rail of the shade and adjust as desired – open or closed completely to let in more sunlight.
Why Select Custom Roller Shades for Your Ann Arbor Home?
While roller shades may be sold in big box stores or retail outlets, only specific sizes fit your windows properly. Not everyone knows this, but there are no standard window sizes. Store-bought roller shades may be too large to fit inside their frame or end up on the floor below. Roller shades that aren't wide enough will let sunlight enter and heat your home; similarly, ones too long could allow light into the bottom of a window frame.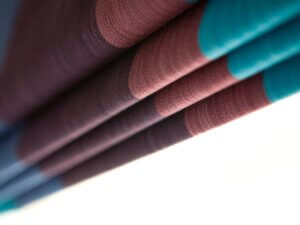 You have many options to choose from when selecting custom roller shades. For a minimalist aesthetic, go with simple lines and solid colors in neutral tones. Alternatively, opt for bright hues in monochromatic spaces or fabrics featuring vibrant patterns. Roller shades can also add depth and interest to your living spaces. Choose from various weights and types of fabrics for endless options that will wow anyone who enters them.
Custom roller shades come in any color you desire. Say you find the perfect pastel lacey fabric for your room – but remember, that pattern allows the sun's heat to filter into the room, increasing energy use to cool it enough for comfortable comfort. With custom roller shades from us, however, you can have this exact fabric with an insulated backing, so it looks and functions like an energy-saving window covering!
Roller shades provide lighting control by adjusting their transparency level. You can use them for light filtering or room darkening in bedrooms or anywhere between.
Experienced custom roller shade manufacturers offer many customizable options. Start with a neutral color and add fabric tape to the sides, bottom, or shades for added interest. For windows that need something special, think about going with a scalloped base. Or, for an ombre effect on your windows, select from several solid colors for your base shade.
About Motorized Window Treatments
For added convenience and ease of operation, motorized blinds or roller shades are available. Simply push a button on a remote controller or download an app for any smartphone to open or close them remotely – perfect for when you're not home! These motorized window treatments can be programmed to open or close at predetermined times; however, these programs can be overridden manually if desired.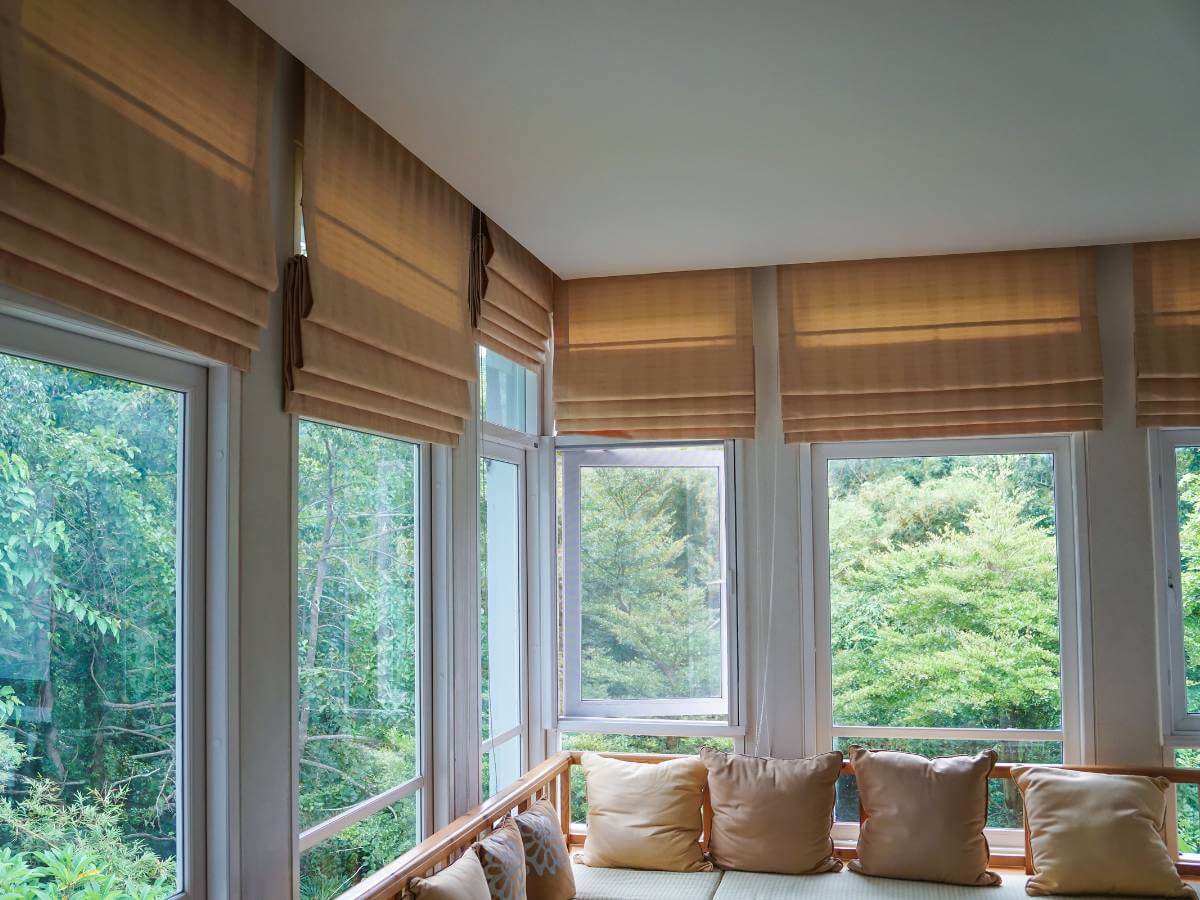 Window Treatments and Smart Home Integration in Ann Arbor, MI
Add a modern touch to your home by installing window treatments and an advanced home automation system. You can now control your motorized window treatments from one central hub along with all other connected Smart devices like appliances, HVAC units, and lighting controls.
Creative Windows has earned the trust of many homeowners in Ann Arbor, MI as the go-to supplier for custom window treatments and home automation. We stay abreast of technological advancements to offer customers top-quality products and services. Our experienced team will collaborate with you every step of the way to guarantee your custom roller shades look and perform excellently in any environment. With options like custom colors, sizes, fabrics, hems, and even custom-cut liners – you can create an aesthetic that perfectly fits your space. Contact us today for window treatment upgrades or to integrate your home into Smart Home technology!