If you are in the market for new window treatments, it can be overwhelming with all of the different types and styles from which to choose. Then there are different operating systems to choose from as well, such as traditional corded versions, and cordless and motorized window treatments. 
The latter is very popular now as an addition to your Smart home when you are installing motorized window treatments. Why not add window treatments with all the conveniences of your other smart appliances? Read on to learn more about motorized window treatments.
What Are Motorized Window Treatments?
Installing Motorized window treatments give you the best options for complete lighting, heat, and UV ray control. Your automated window treatments tie in with your Smart hub in your home or business, and you can program them in your scenes along with your other smart devices, such as thermostats, security systems, lighting controls, appliances, and more! 
You can manage your energy consumption with these window treatments without compromising style and choose from hundreds of options of materials and colors to match your decor seamlessly.
What Are The Control Options?
You can program set times for your window coverings to open, close, and adjust. If you want to override the schedule, it takes just the touch of a button to operate them singularly or in banks if you wish. 
You can use a tablet or Smart phone to control your window treatments with an iOS or Android platform. You may instead use a hard-wired switch for certain windows or banks of windows when installing motorized window treatments to control them.
What Are The Benefits of Motorized Window Treatments?
Manually raising, lowering, and adjusting your window shading products one at a time is time-consuming, especially if you have large windows or several windows. 
Motorized window treatments can be adjusted by programs all throughout the day to get the perfect amount of light in each window all day long.
3. An Additional Layer of Security
When your window coverings are closed, and you aren't home or at the office, no one from outside can see inside, and this deters thieves. 
When the window coverings open and close on a set schedule, and you are out of town, it appears as if someone is inside, and perpetrators will likely choose an easier target.
2. Adjusting Natural Lighting
Natural sunlight is beneficial to any home or business because it reduces the need for using artificial lighting, and using more electricity. 
You can also choose room darkening fabrics for installing your motorized window treatments, so your media room, TV screens, and electronics screen don't have glare on them to cause squinting to see the displays.
You can reduce your energy consumption all year round with motorized window treatments. In the summer, when they close, they will block excess sunshine and heat to save you on your cooling expenses. 
In the winter, you can have them open to let some sunshine in and warm your spaces, so you need less heating to be comfortable in your indoor spaces.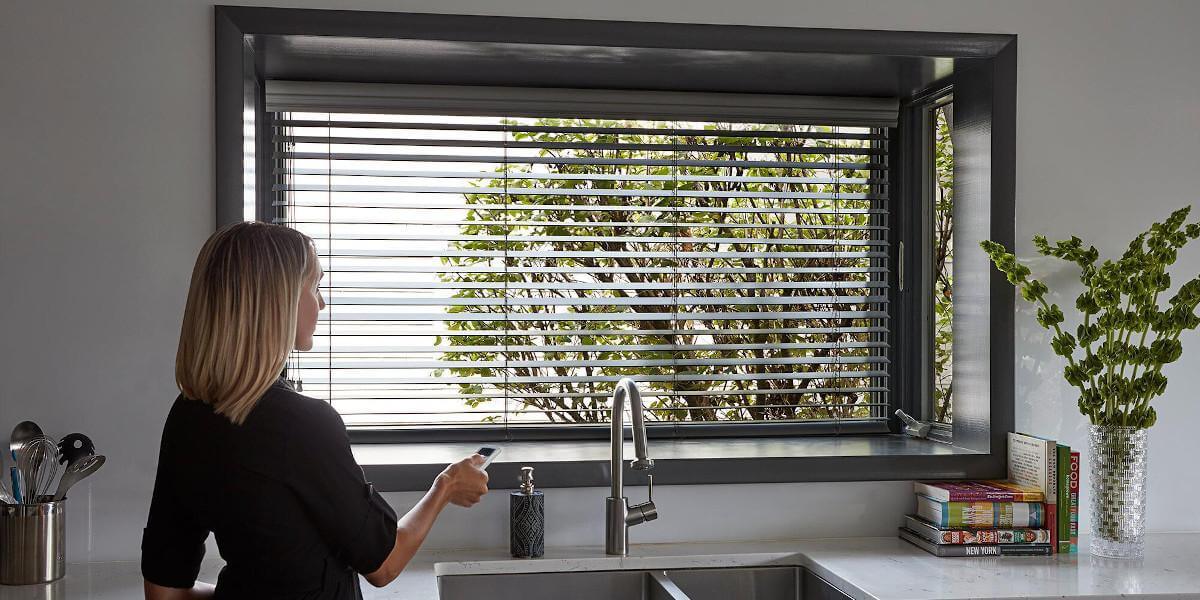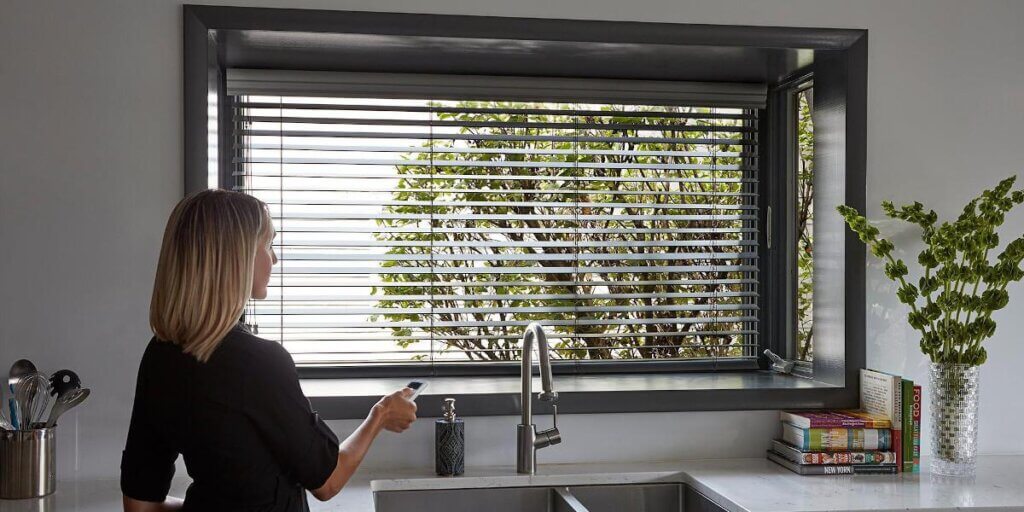 What Types of Window Treatments Can Be Motorized?
Most all window treatments can be motorized, including sheer shades, custom drapery, panel track blinds, cellular shades, Roman shades, roller, and solar shades, and window blinds. 
Each of these products has many different materials from wood and faux wood to metal or fabric, and they are available in hundreds of different colors, patterns, and themes, so you are sure to find a product you truly love.
Trust The Professionals with Your Custom Window Treatments in Ann Arbor, MI
If you're looking for custom window treatments in Ann Arbor, MI, look no further than the professionals at Creative Windows. They will work with you to find the perfect solution for your home or business. Trust their expertise and get the results you're looking for.
At Creative Windows, we are your trusted source as your premier window treatment store in Ann Arbor. We specialize in motorization, custom blinds, shutters, shades of all types, and draperies. We carry a full line of window shading solutions for all of your needs, and we offer a FREE in-home or in-business consultation with one of our experienced designers to help you make your choices. 
 Contact us today to see what we can create together!