Transforming your home can seem daunting, but making the right aesthetic choices will breathe life into any space. For an effortless upgrade that will last years, motorized window treatments are your answer! By controlling light levels, temperature, and privacy in each living space with just the touch of a button, these window coverings offer modern convenience that won't fade away over time.
Window treatments make decorating your home easy; they can add style and panache to any room. No matter which type you select, window treatments add that extra touch that makes the room stand out.
7 Expert Tips for Achieving a Modern and Stylish Home Design
With the right home decor tips, window treatments can add style and function while providing privacy and light control in any space. When it comes to decorative possibilities, motorized shades and blinds allow you to transform any room. From the bedroom to the living room, and even in your kitchen or bathroom, these window treatments are an attractive option that won't sacrifice privacy or comfort. Learn how to make the most out of your window treatments in interior design projects with these seven tips from your local Ann Arbor experts at Creative Windows.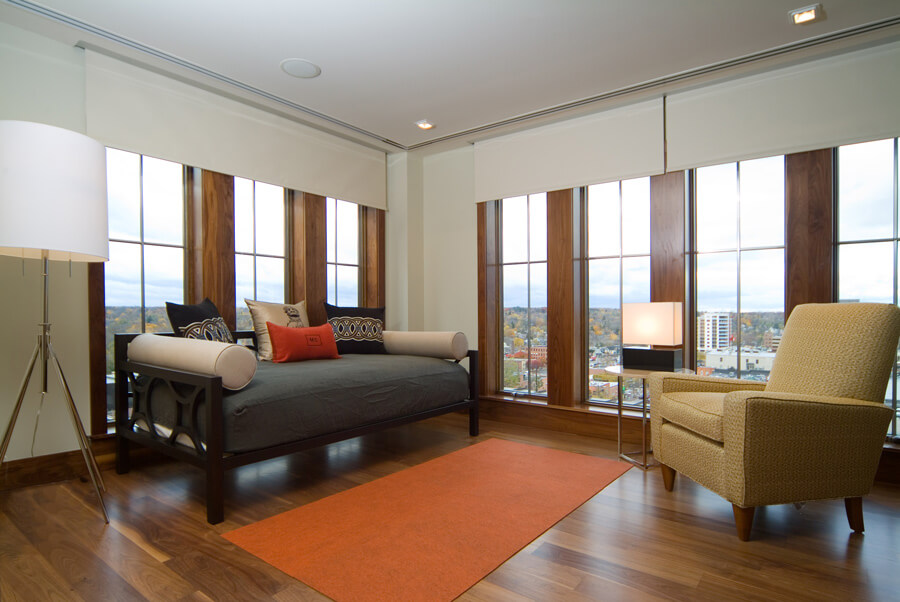 #1. Simple and Efficient Operation
Motorized window treatments make a great home decor choice. They can be programmed to open or close automatically according to the day's temperature and sunlight intensity. Alternatively, you can override the program using an app on your smartphone, tablet, or computer. Plus, voice-activated assistants make operations even simpler! You have complete control of when and how your window treatments open/close according to daylight levels and angles!
#2. Automated Features for Convenience and Ease
Time is something we all struggle with in life; make sure you have plenty of items you can use when needed. Motorized window treatments are incredibly convenient, efficient, and an excellent way to make your house more comfortable. Just create scenes in your Smart home system to automatically open and close the coverings according to a schedule, eliminating the need to go to each window daily to adjust, open, or close them manually. You can choose from a range of luxury window treatments with modern designs.
#3. Invest in Trusted Brands for High-Quality Window Treatments
When you trust top-of-the-line manufacturers like Hunter Douglas and Somfy for your automated window treatments, you can be confident of receiving top-quality results. Hunter Douglas products come in various styles and shades that can easily be integrated into a home automation system. Somfy motors are known for being reliable, long-lasting products for automated window treatments. You know you'll get top-notch motorized window treatment solutions with either brand!
#4. Place Them Near Hard to Reach Spaces
Motorized window treatments can be especially helpful near windows that are hard to reach, such as those located high up or in tight corners. Motorized blinds and shades allow natural sunlight into your home, increasing heat and solar heat gain. With just a press of a button, it will be much simpler to open or close them instead of having to stretch or climb up on furniture to reach them, and you can save energy and keep the sun out of your space at the same time!
#5. Home Sound Insulation
The Noise Reduction Coefficient (NRC) is a rating that indicates how much sound can be absorbed by a fabric; NRC ratings range from 0-1, with 1 absorbing all sounds and 0 none. Opt for a thicker material to block out noise from neighbors and traffic. Ask a window treatment specialist to assist in selecting fabrics that reduce exterior sounds while improving peace of mind inside your house.
#6. For An Energy-Efficient Home
Keep the sun out of your home by installing window coverings that close automatically when it gets hot. This will reduce energy bills and prevent heat from entering your residence. Likewise, opening them during wintertime allows heat to come in and lowers heating costs. With an advanced lighting control system in your home, you can save energy year-round!
#7. Contemporary Aesthetics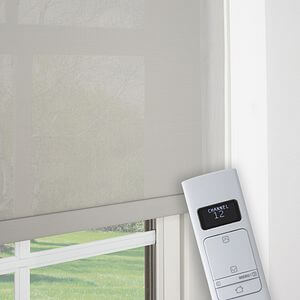 Don't spend hours decorating your home when motorized shades can make it even prettier. Choose from an array of colors, textures, and styles to match any decor. Roller Shades are a classic, giving your windows a timeless and contemporary look. At the same time, Natural Shades offer a unique and richly textured finish as they are made from sustainable materials—such as jute, bamboo, and grasses. Dual shades are also possible with two fabrics working together in one product to provide light filtering and room darkening effects simultaneously – simply switch between them!
Use motorized window treatments in multiple rooms of your home to achieve a unified aesthetic and atmosphere, enabling you to adjust the light levels according to different times of the day or depending on what activities are taking place in each room.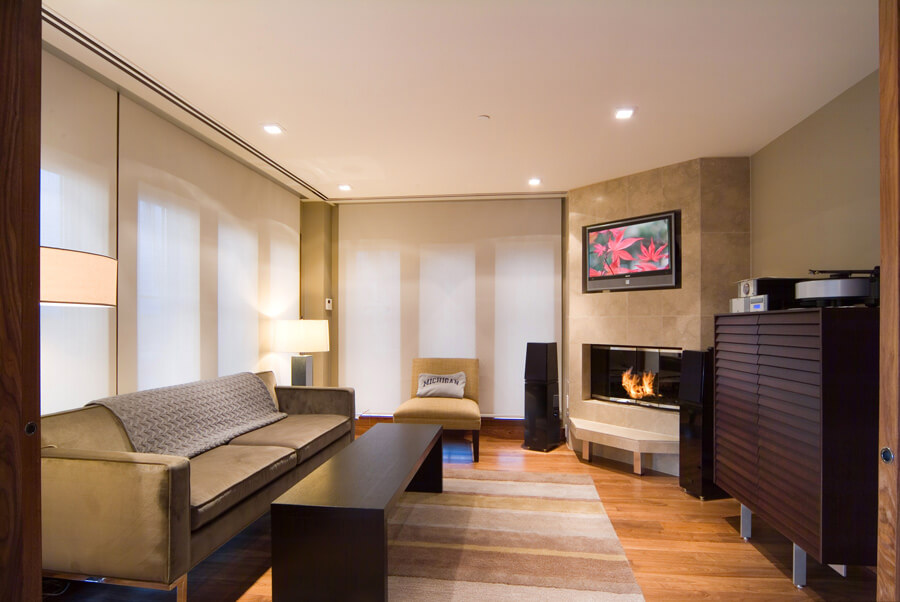 Motorized Window Treatments for Your Ann Arbor Home
Following these simple guidelines, you can seamlessly incorporate motorized window treatments into your interior design plans and achieve a modern, sleek aesthetic in any home space. Your friends and family will be in awe of how stylish and contemporary your home looks with motorized window treatments! With just a few easy updates, you can quickly transform any room into an aesthetically pleasing area.
Offering convenience, style, and functionality all rolled into one, motorized blinds and shades are the ideal way to liven up any room! Creative Windows is Ann Arbor, MI's go-to local window treatment expert. We offer an extensive selection of window treatments, including motorized blinds and shades, available in various styles and materials. Shop for motorized window treatments today and enjoy the convenience of automated window treatments immediately.