If you're looking for an ideal way to customize the look of your home while maintaining privacy and enhancing its energy efficiency, fabric roller shades could be exactly what you need. With various fabric types to choose from, you can take control over sunlight filtering into your space, light opacity levels, and even color matching – all while making sure that your windows are aesthetically pleasing and functional. 
Read on to explore some of the common roller shade fabrics available so that you can find the perfect match for your home!
What are Roller Shades and How Do They Work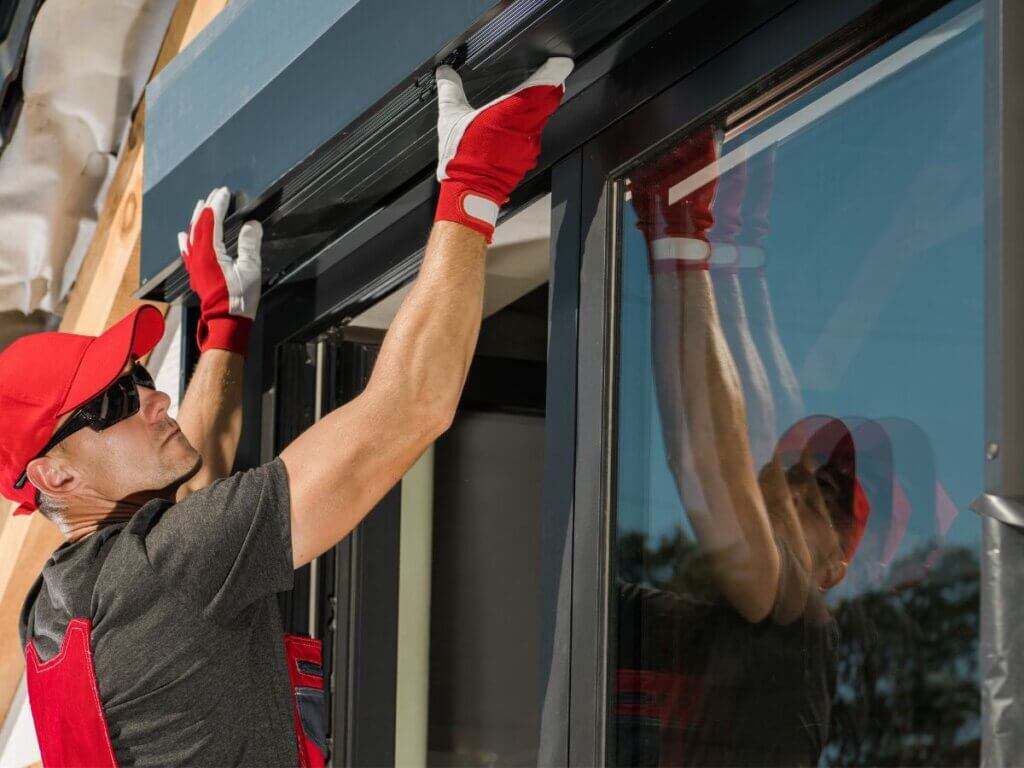 We offer roller shades, which are simpler window covering than blinds. They are durable, practical, and timeless. The heat-treated material prevents tearing, fading, and deterioration. Thanks to the weighted bar at the bottom, roller shades hang straight down and are level with the window when closed. When open, they curl tightly around a bar at the top of your window to let in maximum light. Having both privacy and sunlight control with roller shades is also possible. You can adjust them, so they are completely open, closed, or partially open/closed, so you can control how much light gets into your home. It's an easy choice if you want this kind of flexibility.
Roller shades work well as a streamlined and sleek window covering in kid's rooms, guest rooms, offices, kitchens, bathrooms and living rooms. However, they do not add the WOW factor you want in a formal dining or living room.
Different Types of Roller Shade Fabrics
You can choose from a large selection of roller shade materials, including blackout fabrics, light filtering fabrics, sheer fabrics and solar screens, and beautiful banded fabrics.
Blackout roller shades are perfect for bedrooms to keep your room dark while dampening outside sounds to get peaceful and rejuvenating sleep. These work well for young children's bedrooms as well, so they might sleep in a little longer on the weekends or when taking a nap.
Light filtering shades allow diffused light to come inside your rooms when the shades are closed. This allows you to have some natural sunlight in your spaces without the harsh heat or glare of the sun, and it reduces the amount of artificial lighting you need in the day.
Sheer shades let a lot of sunshine into your home as a see-through material. They are best used for windows and doors that don't get much heat and sunlight.
Solar screens will block out the heat and glare to give you UV protection while also giving you privacy as well. The specialized fabric for roller shades allows you to see outside perfectly well while outsiders can't see inside to offer you an additional layer of security in your home.
Banded fabrics have alternating strips of sheer and solid fabric bands to give you the look of a soft shade with the added lighting control of a window blind. You can move the strips to get light inside like the slats of a window blind, or you can have the privacy you seek or the natural sunlight you crave just by adjusting the bands.
Benefits of Custom Fabric Roller Shades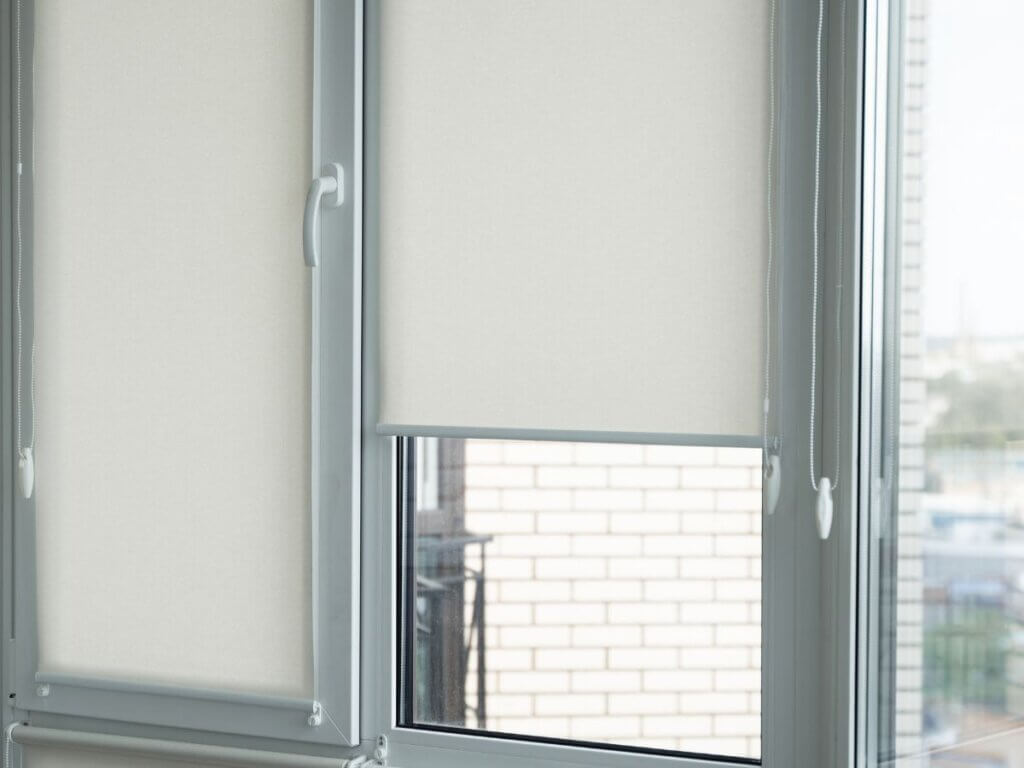 Custom roller shades give you many more options than standard roller shades. They are made to measure, so they fit your windows perfectly. You get hundreds of different types of fabric with different weights, opacities and designer styles and colors to match your interior design flawlessly. Custom roller shades can give you the best energy efficiency with cellular shade properties in energy-efficient fabric shades, superior lighting control, perfect privacy, and they are made of the highest quality materials to be durable and long-lasting while retaining their aesthetic appeal. Consider the
The convenience of adding motorized fabric roller shades to your home includes installation with your custom window coverings for large windows. They are remote-controlled, and you can also ask your home assistant to open or close them for you by voice command.
How To Clean Your Roller Shade Fabric
This type of window treatment is the simplest to keep clean and beautiful. You can either lower your shades entirely and use a microfiber cloth to clean both sides from top to bottom, or you can add the brush attachment to your vacuum cleaner to dust them.
Guidelines for Choosing The Right Fabric For Your Windows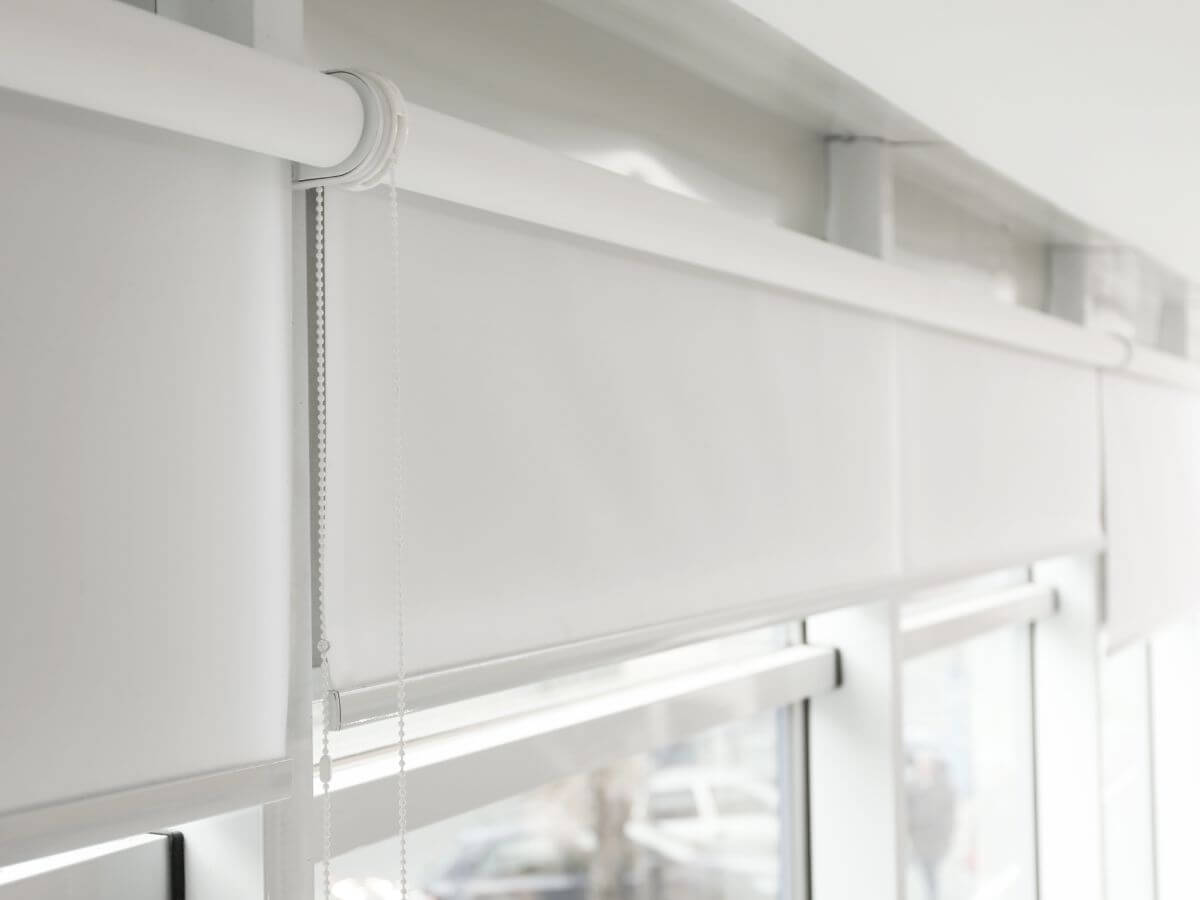 Choose the opacity level you want for your roller shades. Consider how much light and privacy you need when your roller shades are closed. If you live in a high-rise condo, for instance, you might not need a lot of privacy in your living room, so you might choose more transparent roller shades that block the sun, but not the view. You should also consider the orientation of the windows in your home. East and west-facing windows affect energy efficiency more than north or south-facing ones. The more east-west windows you have, the better your home's energy efficiency will be.
Choose your fabric color. In a room with no patterns in it, choose a patterned fabric to brighten up the area or a solid bold color to add a pop of interest to a room. If your room has quite a bit of color in it or patterned items, you can use a solid color to match a color in a rug or your furniture, so it blends in nicely.
Creative Ways to Display Your Customized Roller Shades
Your fabric roller shades for windows can be the focal point in any room when they are customized. You can layer your roller shades with curtains on top to make a statement piece and to give you more lighting control. On the other hand, you can start with a sheer panel and put the roller shades on top for the best of both worlds.
Another option is the dual roller shades, with one shade giving you light control and the other giving you energy savings and privacy. These can have decorative accents on the top or bottom to dress them up.
Adding stationary decorative side panels can add a lot of interest, color and texture to your windows to frame your views to the outside.
Choose a solid color roller shade fabric and add customized fabric tapes in a bright color or pattern for extra interest. When choosing custom fabric roller shades, you can also combine two different fabrics in alternating strips for a modern appearance.
Elevate Your Windows with Custom Roller Shades
Roller shades are very affordable and customizable with a simple manner of operation to be durable and long-lasting for many years to come. Choose the amount of light you want in your home and your colors, and let your style shine through. It's a good idea to explore your different custom fabric types for adding your own personality in window treatments to suit your style and match your room decor.
Now that you know more about roller shade fabric types, why not create customized windows with Creative Windows? Our team of experts can help you go through every single detail – from picking the design to handing over your new custom shades. Schedule a free consultation right now and see how you can turn those plain windows into amazing statement pieces with your own creative ideas.