Solar Shades for Windows has taken the market by storm with its sleek, efficient style. The unique design of solar shades allows them to block UV rays and produce natural light filtering. The window shades not only reduce heat, but they're also lightweight, creating a well-defined, slim look.
The solar shades' openness factors give you privacy while offering enough visibility to make you feel secure. Their subtle design makes them easier to incorporate into any design style, making them popular in every interior design circle.
Solar shades are a window treatment to keep for a long time. Read on to learn the top four solar shades for windows care tips for keeping your shades in tip-top shape!
4 Care Tips for Windows with Solar Shades
Like all window treatments, your solar shades collect debris with regular use.
Luckily, these treatments are low maintenance. By following these four tips, you can keep your shades looking brand new for years to come.
Read the Manufacturer's Cleaning Instructions
The manufacturer's cleaning and care instructions are your go-to source for information about taking care of your shades. This article will outline the dos and don'ts of maintaining them, saving you from making irreversible mistakes.
If you have discarded the packaging, you can find the information by searching for your product on the manufacturer's website or contacting them directly.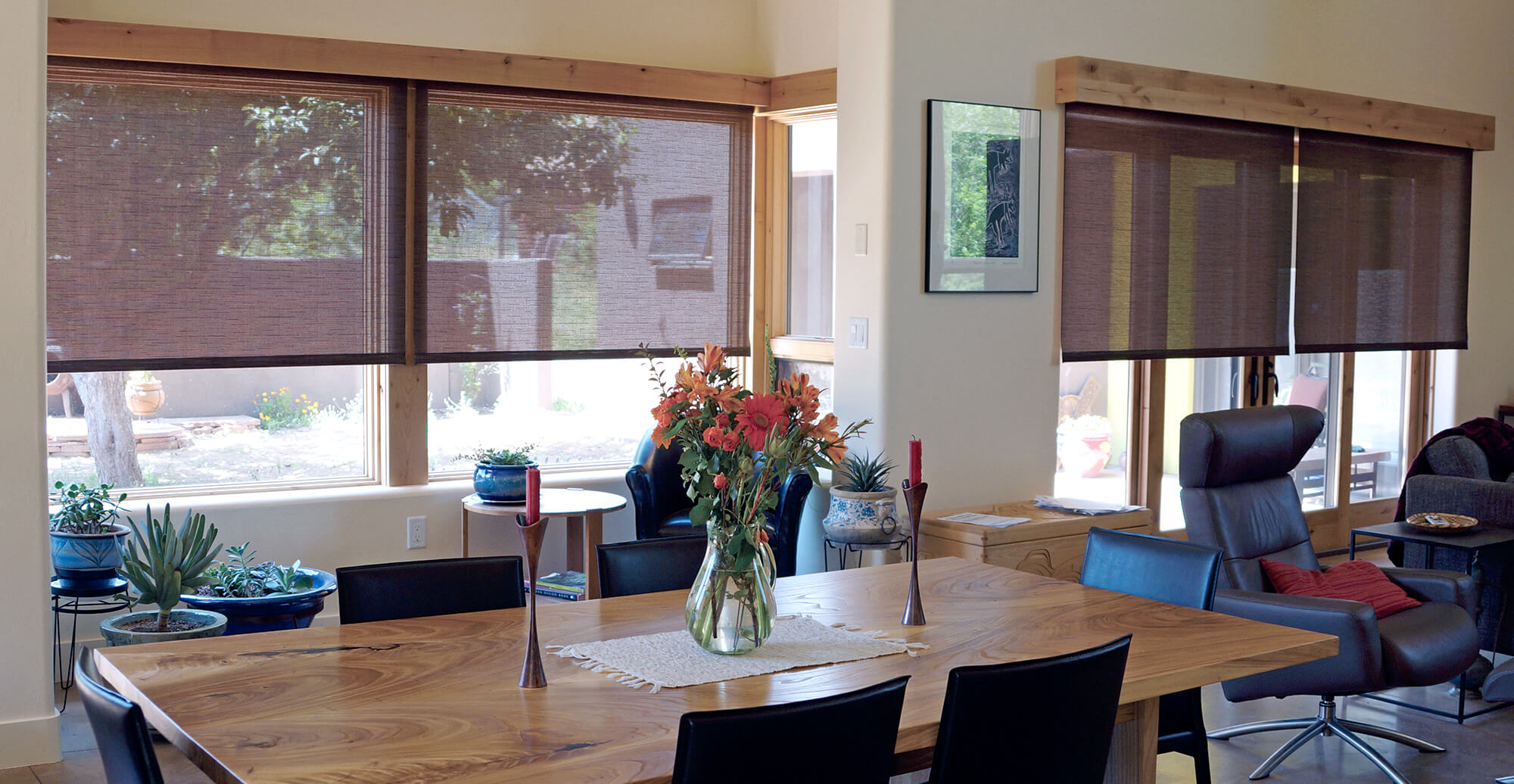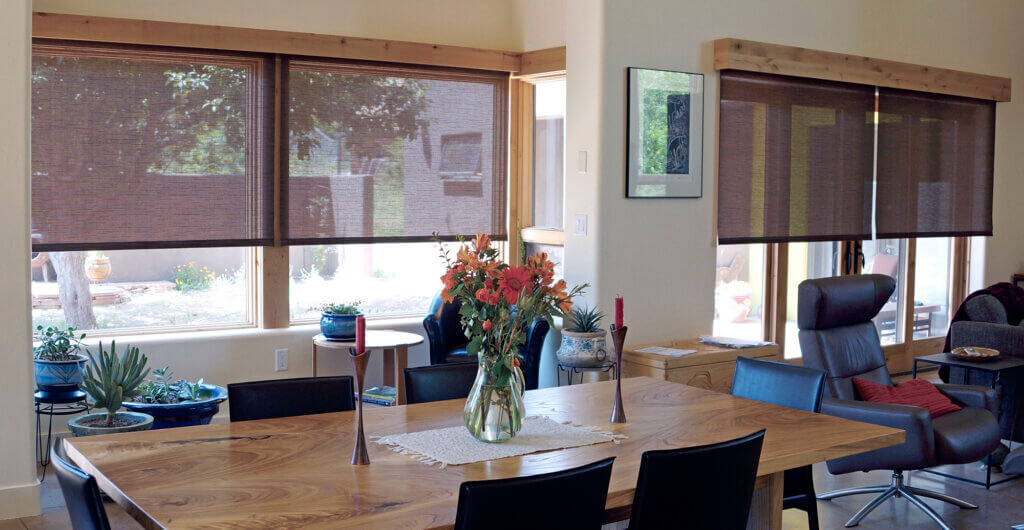 Make Sure You Have the Right Equipment
Solar shades for windows aren't a monumental cleaning task. However, you can still prepare by having the right equipment handy. When you're ready to clean your shades, it's best to have one or more of the following tools:
Duster
Vacuum
Soapy sponge and water
Hairdryer
Use a duster to whisk away any surface-level dirt and dust. For dirtier jobs, a vacuum with a detachable handle can eliminate debris that's hard to reach.
When you need to do a deep clean, use a sponge, water, and cleaning solution (approved by the manufacturer) to wipe away any built-up grime and stains on your window shades.
If you wet your indoor solar shades, dry them right away to avoid damaging the fabric.
Create a Schedule
An easy way to keep up with cleaning solar shades for your windows is to incorporate them into your cleaning schedule. First, determine how often you use your window shades and the amount of dirt and dust they collect.
You can use this information to inform your decision on what day and how often you give your solar shades a quick clean. By keeping a regular schedule, you'll get more familiar with the maintenance, resulting in more beautiful, long-lasting window coverings.
Deep Clean Exterior Solar Shades for Windows
If you're using solar shades to protect outside your window, they will need more maintenance. Exterior shades collect more dirt, dust, and debris than indoor shades. Clean them thoroughly to keep them in top condition.
If there's excess dirt, bugs, or other outdoor debris on the shades, it may be easier to use an authorized cleaning solution with water to wash it away and remove any stains.
Because solar shades are penetrable, you should have no problem letting them air dry on your patio or balcony once they're clean.
Choose Creative Window Treatments for Your Needs
Are you considering adding solar shades to your home's design? At Creative Windows, we offer exclusive window treatments to make your home stand out. Our Graber Solar Shades are among the most popular style on the market, offering you next-level comfort without compromising on style.
With our one-of-a-kind solar shades, you will never have to worry about glares or harsh UV rays. We offer a variety of options, allowing you to tailor them to your needs. You can choose from four different control types, openness factors, and finishing touches.
At Creative Windows, we pride ourselves on making our guests feel right at home. When you choose us, get access to our esteemed team of window treatment experts dedicated to you.
Are you interested in our solar shades for windows? Request a free consultation today at (734) 259 – 6205.