Every homeowner's biggest investment is their home. For this reason, it is only fair that they take the time to make sure that the house looks the best that it can. This can be not easy sometimes when homeowners are not experts in certain areas but there are many aspects of home improvement that people can do themselves. A few of these projects involve window treatments and hardware.
The windows in your home represent functional and aesthetic additions that play an essential role in your home's comfort. However, they can't do that job alone. Most windows in your home need matching window treatments.
With so many window treatment options in the market today, settling on the right choice takes a bit of work—especially for the uninitiated. This window treatments and hardware guide will cover all the details you need.
Choosing Window Treatments: First Questions
No window treatments and hardware guides are complete without looking at the top questions you need to answer in the selection process.
What Is the Window Size and Shape?
The most common window sizes and shapes include circular, arched, bay, and rectangular. Bay windows prove the hardest to outfit among these styles.
Beyond the shape and size, you also have to pay attention to how the windows open and close. The common types of windows based on opening mechanisms include:
Sliding windows
Awning windows
Casement windows
Single and double-hung windows
Understanding the window type is the first step to choosing the perfect treatment.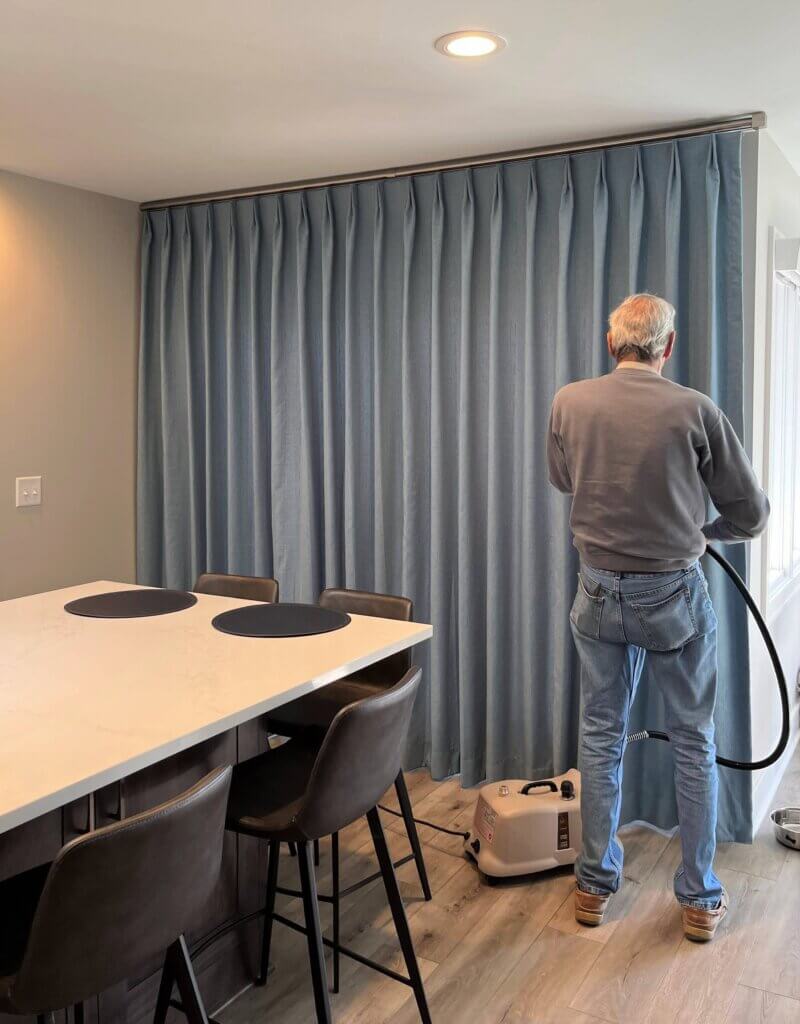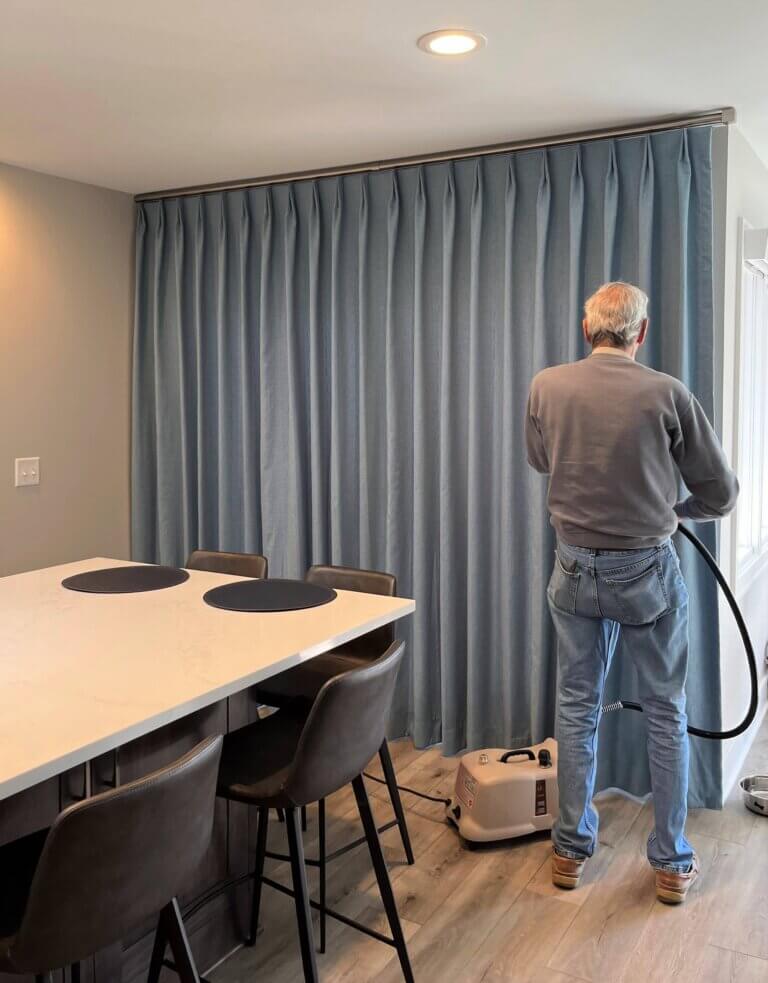 Why Do You Need the Window Treatment?
Before you start evaluating window treatment types, you should explore your needs. Why do you need the window treatment? The top reasons include the following:
Enhanced privacy
Better aesthetic appeal
Blocking out UV rays
The Different Types of Window Treatments
Window treatments can be both functional and beautiful, acting as an elegant backdrop for you to enjoy the wonders of your landscape. Take a tour through the nuances of custom window treatments in Ann Arbor, MI, and get inspired to give your home an upscale appeal with new window blinds, shades, curtains, and more!
With this window treatment and hardware guide, you can choose the best one for your home or office building. We will discuss five main types of window treatments in this window treatment and hardware guide. We'll cover them below:
When you think about drapes, imagine curtains but three to five times heavier. Manufacturers make them from silk, linen, cotton, polyester, and velvet. They come layered with additional lining, providing the perfect option when room darkening is the goal.
There's more to drapes than meets the eye. Suitable drapes can tie a room together, but you need the right hardware to make them look their best.
Here's a quick guide to choosing the right drapes hardware for your home.
When it comes to drape hardware, the function should come first. Make sure you choose hardware that is strong enough to support the weight of your drapes, and that is easy to operate. If you have young children or pets, you'll also want to ensure that your hardware is safe and won't be a hazard.
Once you've found functional hardware, you can start thinking about style. All sorts of options are available, from simple and modern designs to more ornate and traditional styles. Choose something that complements the overall look of your room.
Finally, don't forget about the price. Drape hardware can range from very affordable to quite expensive, so set a budget and stick to it. With a little shopping around, you should be able to find something that fits your needs and your budget.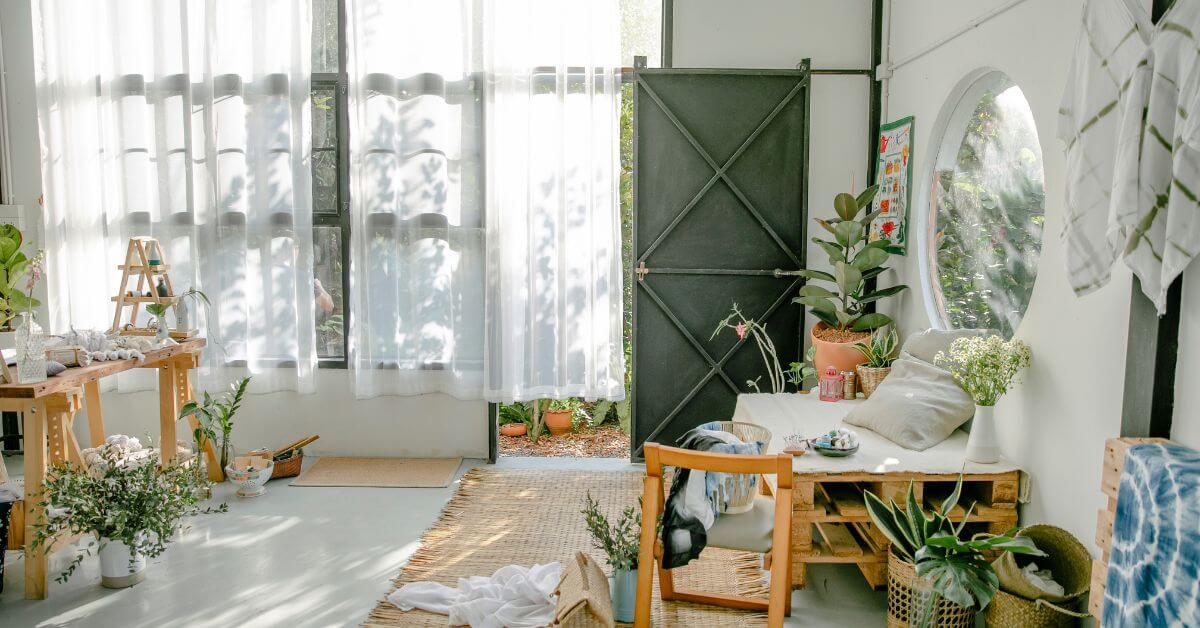 Curtains are a great way to add style and privacy to your home, but they can be a bit of a mystery when it comes to choosing the right hardware. 
Manufacturers make these window treatments from cotton and polyester. They come in a wide range of styles, colors, and patterns. They make the most likely choice when the emphasis is on aesthetic appeal.
First, consider the size and shape of your window. If you have a large window, you'll need to choose curtain rods that are strong enough to support the weight of the curtains. For smaller windows, lighter-weight rods may be all you need.
Next, think about the style of your room. If you want a more formal look, choose drapery hardware with finials and holdbacks. These accessories add an elegant touch to any room. For a more casual look, choose simple brackets or rings.
Finally, don't forget about functionality. If you plan to open and close your curtains often, choose hardware that is easy to operate. Rings with clips are a good option for lightweight curtains, while rod-pocket curtains can be hung on almost any type of curtain rod.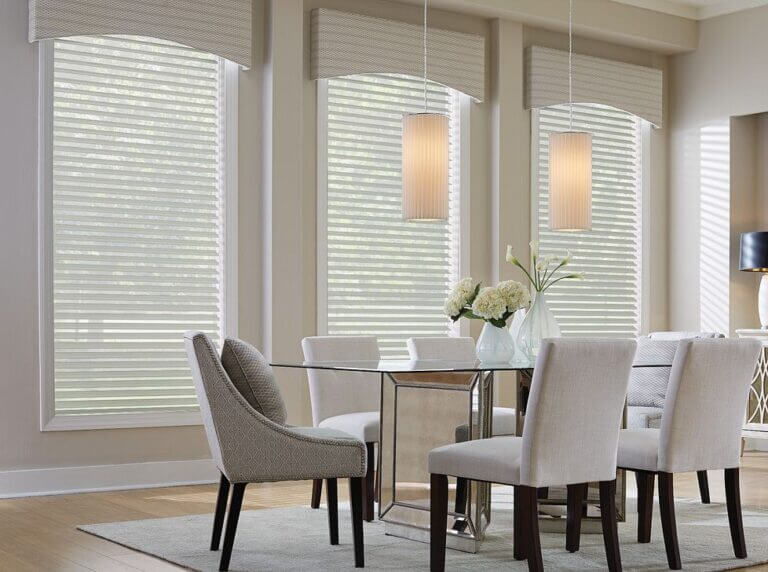 Many people mislabel blinds and shades, but if there's one thing you learn from this window treatments and hardware guide, it should be that they are two different types of window treatments. The key distinguishing factor stems from the strength of the materials and the structure.
Manufacturers make blinds from more complex materials such as bamboo, wood, metal, and vinyl, while they make shades from fabric.
Blinds also have individual slats, while shades feature a single continuous material. Blinds make the perfect option for anyone looking for better lighting control. The horizontal slats allow simple rotation to regulate the amount of sunlight entering the room. The different types of blinds include panel, vertical, and Venetian blinds.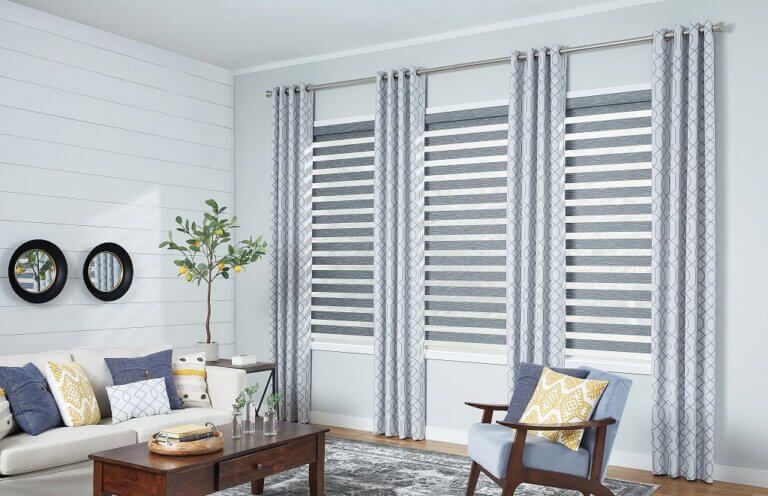 You'll find shades mostly made from linen, polyester, and cotton. However, some manufacturers also make them from bamboo and vinyl. Shades come in different styles and applications, including:
Roman shades are excellent for blocking out light and are stylish.
Cellular shades: These deliver the highest level of energy savings.
Woven shades: They filter light indoors and increase privacy from the outside.
Roller shades: They make another fantastic choice for blocking out UV rays.
Valances and cornices are two types of top window treatments that can add both style and function to your windows. 
Valances rarely stand alone as window treatments because they go well with drapes, curtains, shades, and blinds. You can use them to hide curtain hardware or other window treatments and ensure a clean, clutter-free look. 
They also make a fantastic choice for hiding architectural flaws around your home's interior.
Cornices, on the other hand, tend to be longer and can be used to add more privacy or light control to a room. 
Both valances and cornices can be made from a variety of materials, including wood, fabric, or even metal. 
When choosing valances or cornices for your home, it's important to consider the overall style of the room. For example, in a formal living room or dining room, you might want to choose something more elaborate or ornate. 
In a casual family room or bedroom, however, something simpler might be more appropriate. You'll also want to make sure that the size and scale of the valance or cornice is proportional to the window itself. 
Finally, don't forget about the hardware! Valances and cornices can be hung using a variety of methods, including clips, rings, hooks, or rods. Be sure to choose hardware that is durable and easy to use.
How To Measure Windows Correctly
When measuring for window treatments, you can focus on more than just the width of the windows or line your tape from the top of the window to the bottom. Always remember that the measurement style will vary depending on the treatment type.
Measuring for blinds or shades. To measure for blinds or shades, you must first determine whether you want the treatment inside the window frame or outside. Once you have decided on the ideal placement, measure the width and height of the designated area.
Measuring for curtains and drapes. The best approach to measuring for curtains and drapes is to add 7″ to 12″ on each side to give the windows more depth. 
Request a Consultation From the Premier Window Treatment Company in Ann Arbor, Michigan
Choosing the right window treatments and hardware can make a big difference in the look and feel of your home. With so many options available, it can be overwhelming to decide what to choose. But by following our guide, you'll be able to narrow down your choices and find the perfect window treatments and hardware for your home.
Do you need more guidance after reading our window treatments and hardware guide? Request a consultation from the top window treatment store in Ann Arbor, MI. 
Contact Creative Windows today to take advantage of our FREE in-home consultation. We'll help you find matching window treatments that best fit your budget and your home's architectural style. Let's show you why we rank as the top choice for custom window treatments in Ann Arbor.