Bay windows have a captivating allure that can enhance any space, whether it's a majestic Victorian home or a cozy kitchen. These windows effortlessly draw attention and become the focal point of a room. Not only do they invite ample natural light, but they also create a seamless connection to the beauty of the outdoors. When it comes to choosing window treatments for bay windows, we believe that every angle should be celebrated and accentuated. In this article, we will explore a range of captivating bay window treatment ideas and options that will transform them into stunning features.
Roman Shades for a Timeless Bay Window Look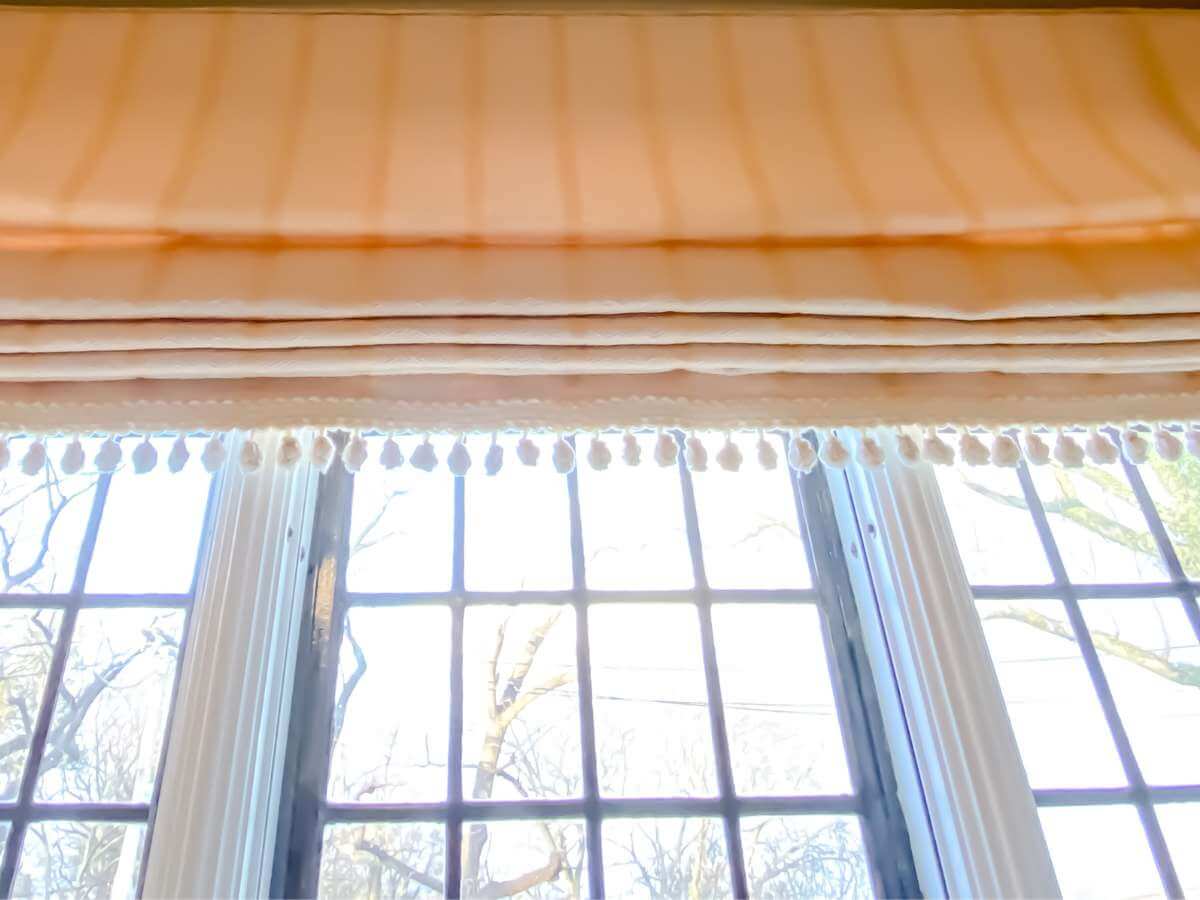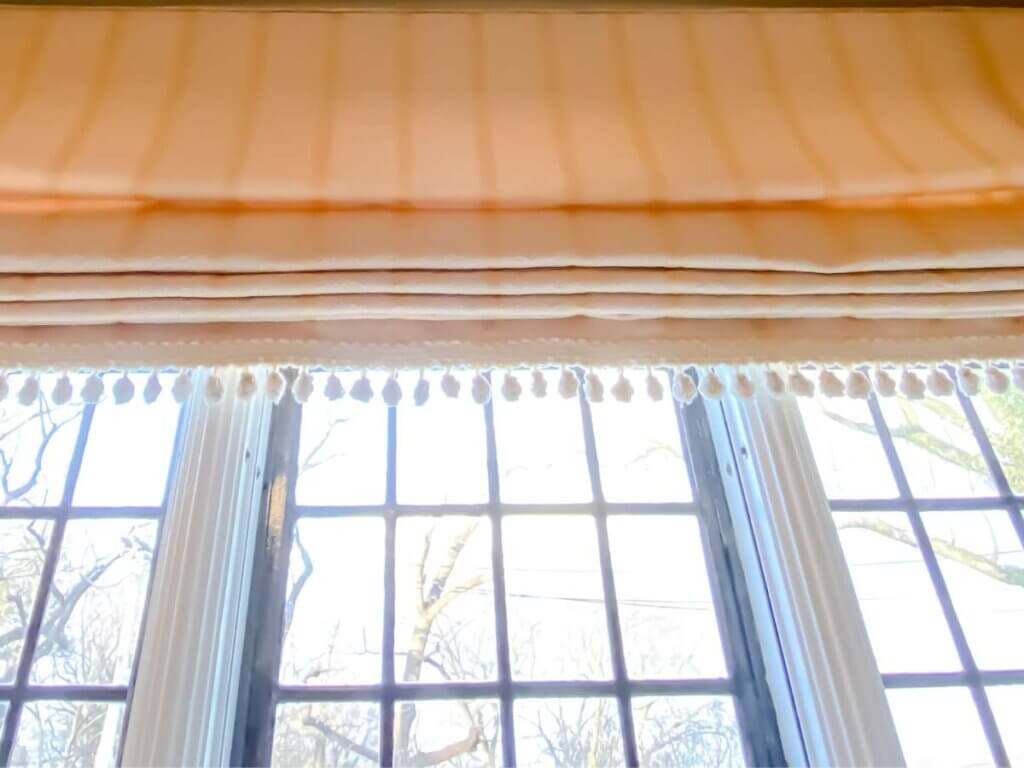 When it comes to classic window treatments, Roman shades never fail to impress. The charm of these shades is elevated to new heights when adorning bay windows. Despite their potential to appear extravagant, inside-mounted Roman shades create a clean, structured, and contemporary look for your bay windows. The visual alignment achieved by a set of three shades side by side within the window frame adds to the appeal.
Embrace Serenity and Softness with Sheer Shades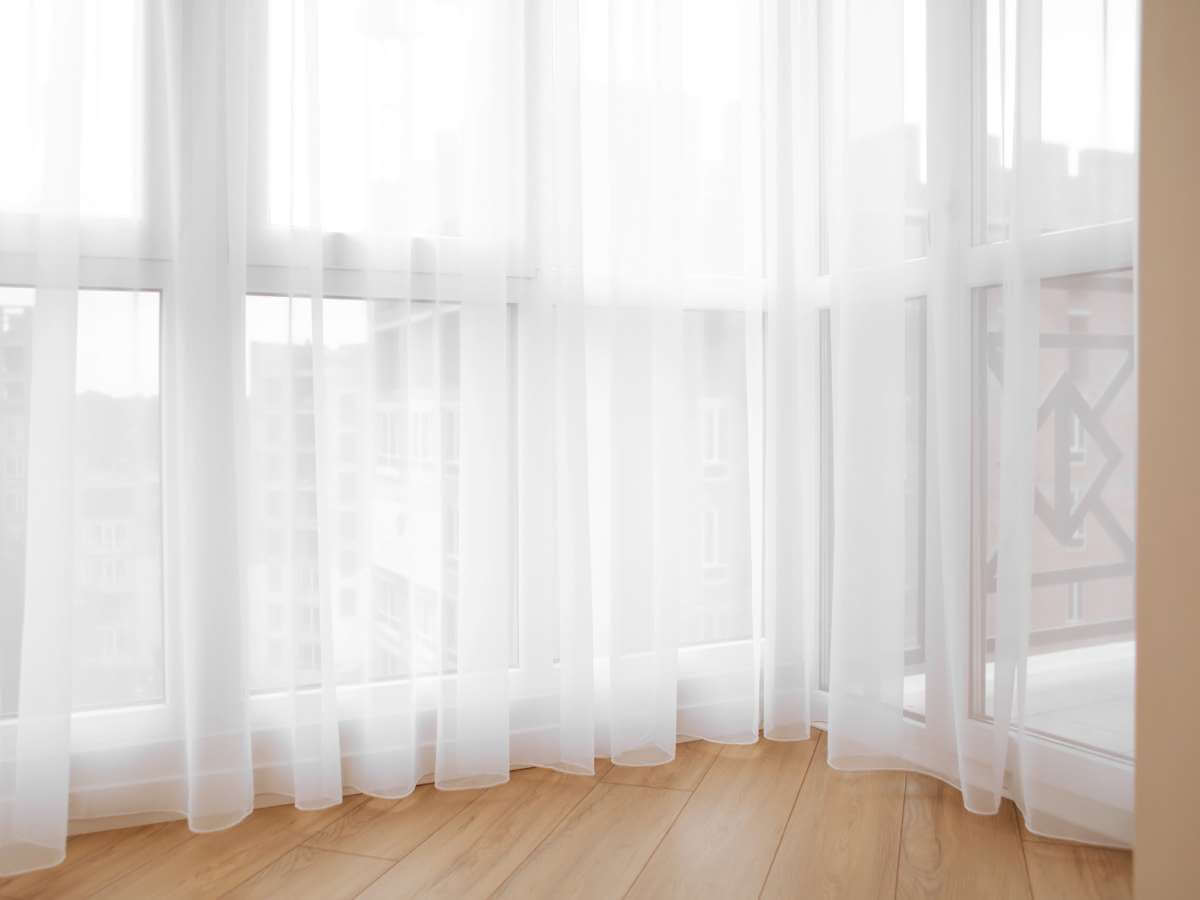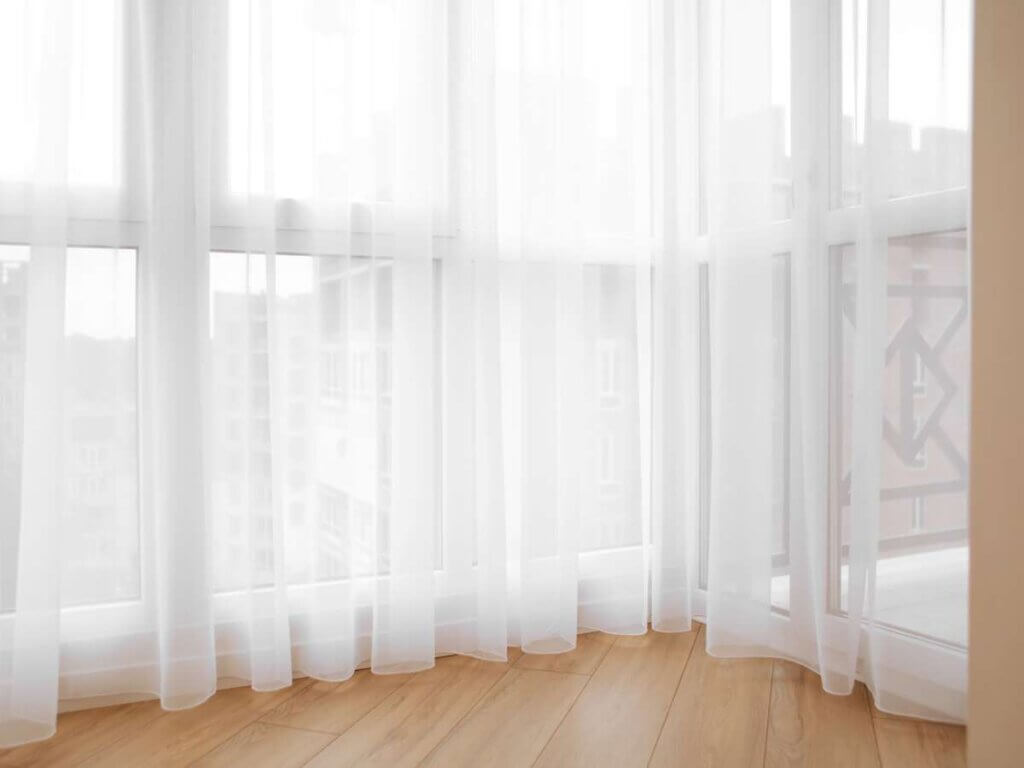 If you prefer a simple and serene ambiance for your bay windows, sheer shades are the perfect choice. The soft, filtered sunlight gently diffuses through the horizontal layers of these shades, creating a calm and peaceful atmosphere in your space. Whether you choose to close them for privacy, open them to allow natural light to filter in, or roll them up entirely for an unobstructed view, sheer shades offer versatility and beauty.
Woven Wood Shades for a Nature-Inspired Charm
Introduce a touch of nature and decorative texture to your bay windows with woven wood shades. These shades span a wide range of decor styles, effortlessly adding interest to both casual and formal spaces. The unique blend of organic materials and exquisite craftsmanship creates a warm and inviting ambiance.
Enhance Your Bay Window with Valances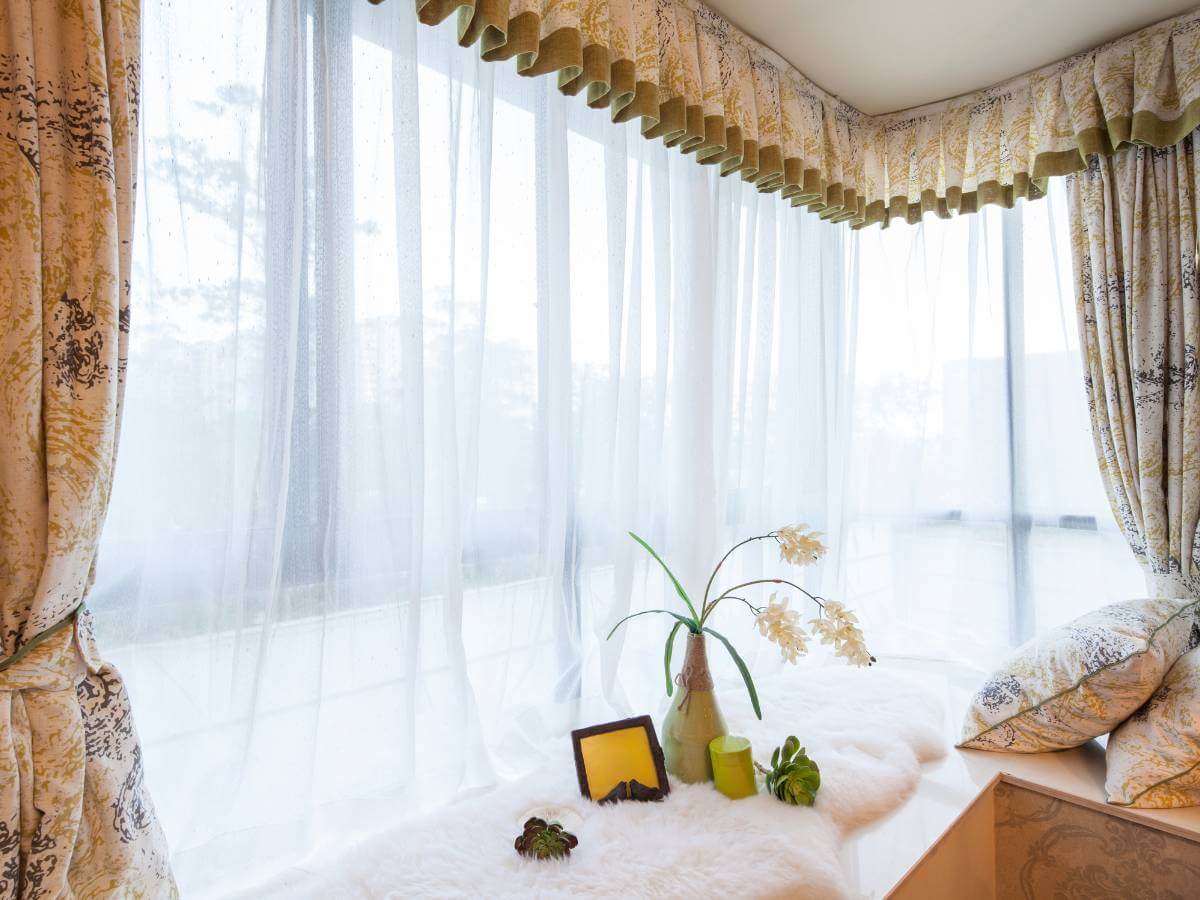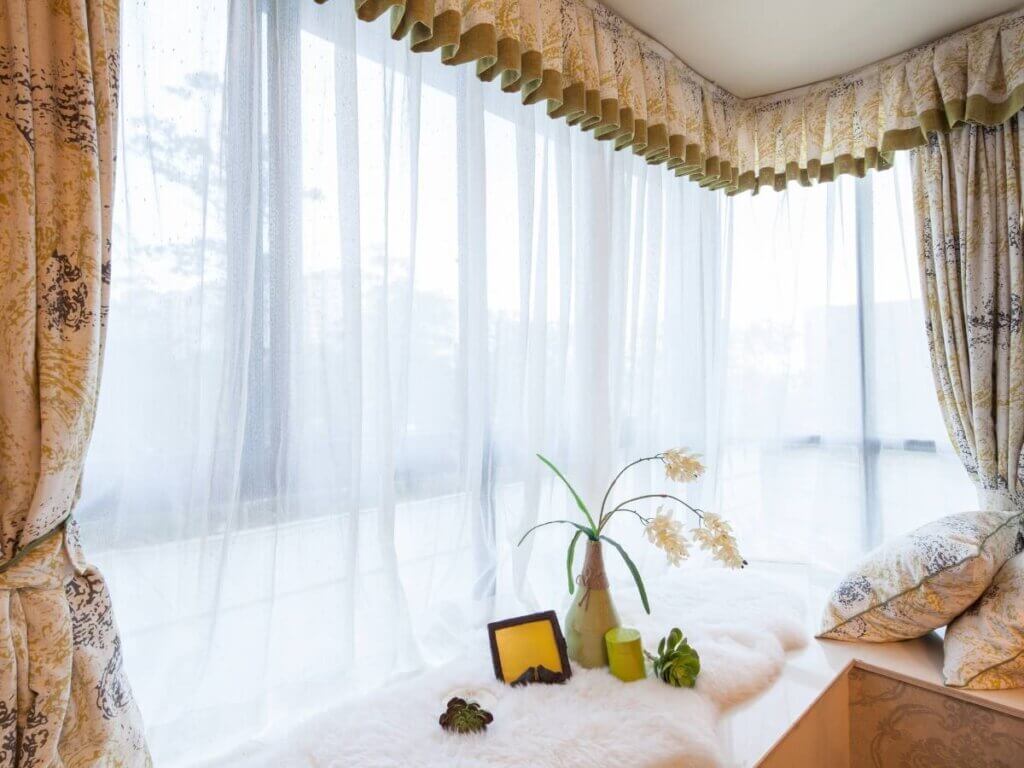 Sometimes, all your bay windows need is a tasteful finishing touch. A valance can serve as the ideal solution, especially if you want to showcase a beautiful view or maintain an open and unobstructed space. While valances may seem purely decorative at first glance, they also provide a clever solution for concealing other window treatments such as wood blinds or cellular or roller shades.
Drapery for Added Elegance and Functionality
Drapery presents a versatile option for treating bay windows, allowing you to strike the perfect balance between functionality and aesthetics. For a subtle and refined look, consider using inside mount drapery hung on tension rods. This approach adds a splash of color and softness to your space while ensuring that the bay window remains the star attraction. On the other hand, outside-mounted drapery panels can create a sense of drama and even make your bay windows appear larger than they actually are. The vertical length of fabric creates an illusion of height, making your windows truly captivating.
Unlocking the Power of Stylish Versatility Through Layered Treatments
When it comes to bay windows, embracing multiple treatments can yield stunning results. Layering different window treatments not only enhances performance but also elevates the overall style of your space. Combining blinds or shades with drapery or a valance offers optimal light control, insulation, and the opportunity to introduce texture and color to your room. While it is common to pair two treatments together, we have seen the transformative impact of using three treatments simultaneously. By layering various options, you can truly showcase your love for your bay windows.
Discover the Beauty of Your Bay Windows with Creative Windows
Bay windows hold incredible potential to enhance the beauty and functionality of any space. By carefully selecting the right window treatments, you can transform your bay windows into awe-inspiring features that capture attention and create a sense of harmony between indoor and outdoor environments. Whether you opt for Roman shades, sheer shades, woven wood shades, valances, drapery, or layered treatments, Creative Windows is here to guide you through the process. Explore our extensive collection and let us help you unlock the full potential of your bay windows. Contact us today for expert advice and high-quality products that will transform your living space into something truly exceptional.