Horizontal or Vertical blinds and other window treatments play a vital role in creating the home's visual style and contributing to light and temperature control. Different styles are available, allowing any homeowner to find the ideal blinds for their home. However, it can be challenging to pick the best type, so this article will explain how to choose between vertical and horizontal blinds.
Differences Between Horizontal and Vertical Blinds
Before discussing the pros and cons of these two types of blinds, it's essential to explain the key differences. Although the primary difference is in the name, the construction of vertical and horizontal blinds also varies slightly. While horizontal blinds are bound together, the blades of vertical blinds hang freely, meaning they don't provide as tight of a seal against the light.
What Looks Better: Horizontal or Vertical Blinds?
An essential factor to consider when choosing window treatments for your home is which style looks better in the space. While stylish options are available for both types of blinds, residents may prefer the appearance of one over the other.
For example, suppose you are creating a style of home décor that would mesh perfectly with vertical blinds. In that case, aesthetics may outweigh the functional advantages of a different type of window treatment.
You deserve to feel good about your home's appearance, and there's nothing wrong with choosing a window treatment based on aesthetic appeal. Window treatments can add a lovely finishing touch to any interior space, so consider your blinds' intended design.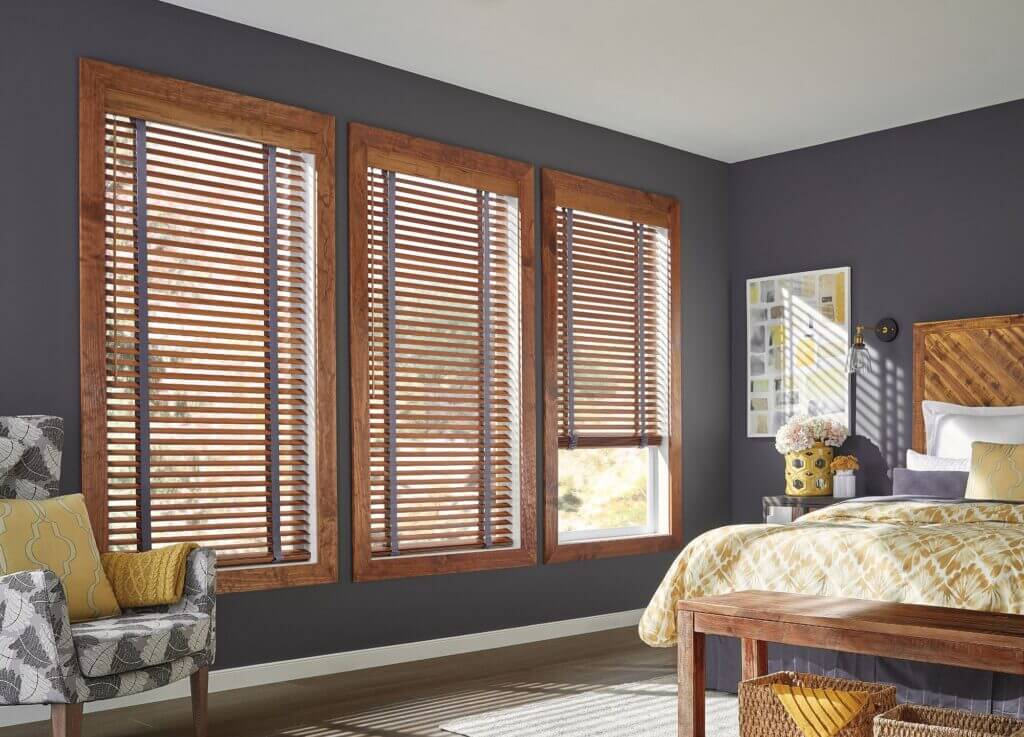 Are Horizontal or Vertical Blinds Cheaper?
Although window treatments are an integral part of any room in your home, budget and price are always important factors to consider. There is a clear distinction between the two options available for Ann Arbor blinds in this category. While both types of blinds can be affordable, Ann Arbor vertical blinds are generally cheaper.
This difference is because the manufacturing process for vertical blinds is relatively simple, as the blades typically attach only at the top. Additionally, these blinds can more easily cover larger spaces, making them a cost-effective option for spacious windows or glass doors.
When to Use Horizontal or Vertical Blinds?
Both vertical and horizontal blinds are versatile and available in multiple styles. Therefore, there is no firm rule on when to use one, but some general guidelines apply. Vertical blinds are typically superior for sliding glass doors or other entryways, as you can quickly push them to the side to open them.
On the other hand, horizontal blinds offer improved privacy and adjustability over vertical options. Additionally, these window treatments can prevent any light from entering your home, allowing you to control the natural light in your house effectively. Horizontal blinds also offer superior insulation, making them ideal for small to medium-sized windows.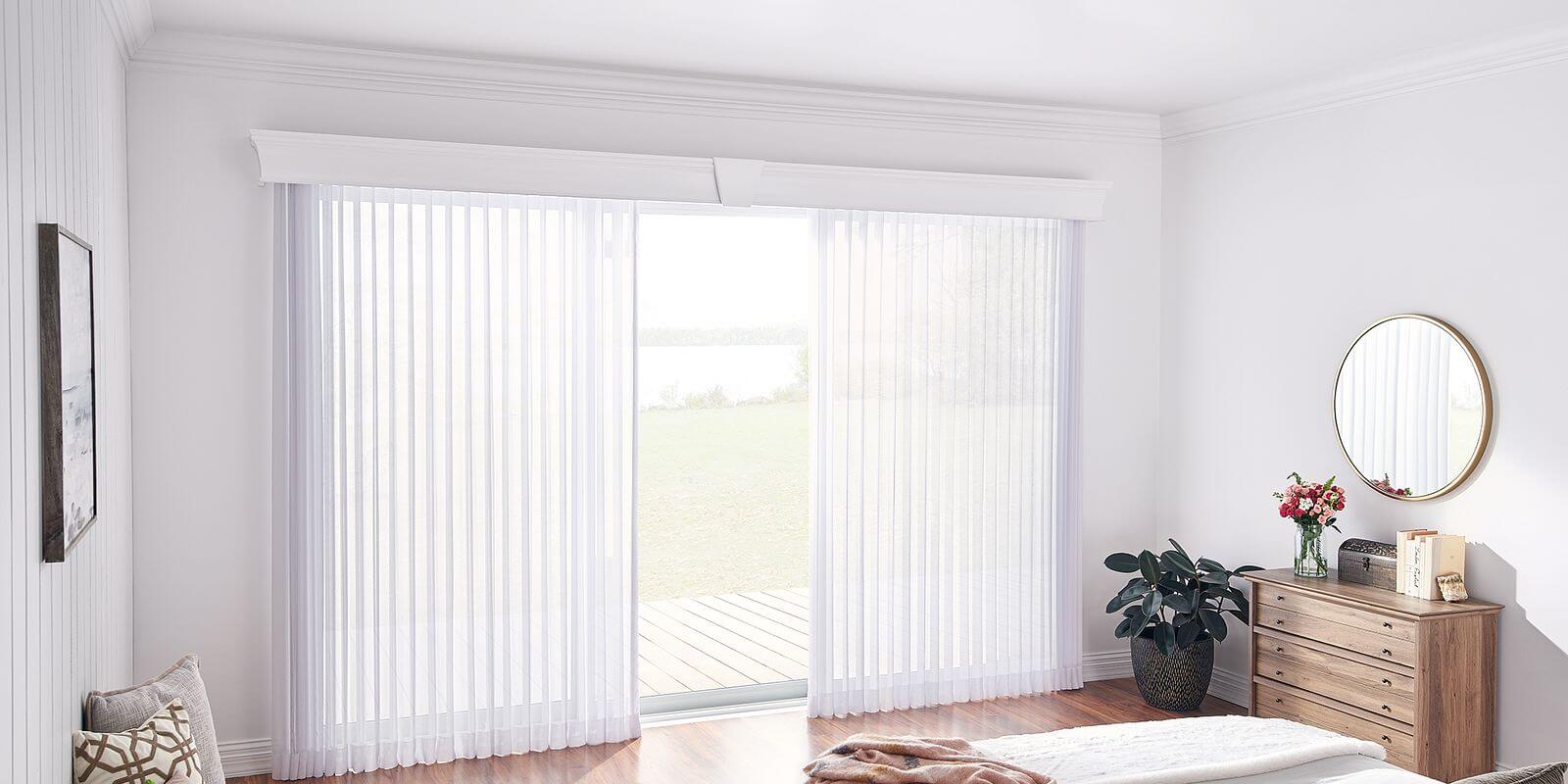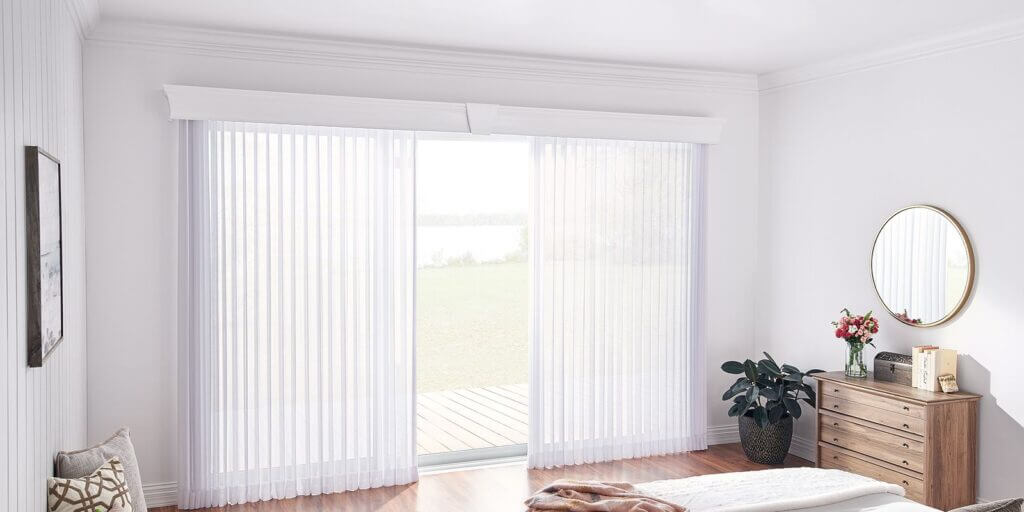 Choosing Between Horizontal or Vertical Blinds
Ultimately, choosing between vertical or horizontal blinds comes down to personal preference. If you want a distinct look for your home, you should choose the window treatments that match that style the best. While  horizontal and vertical blinds offer distinct advantages, they serve as practical window coverings and help control temperature and light.
Transform Your Home with Stunning Ann Arbor Window Treatments Today
After reading this article, hopefully, you now know how to choose the right type of blinds for your home. However, if you're still feeling overwhelmed or want advice, Creative Windows is happy to help.
At Creative Windows, we design gorgeous custom window treatments for Ann Arbor, Michigan residents. We can provide vertical or horizontal blinds, as well as alternative styles such as cellular shades or roman shades.
When you choose Creative Windows for your Ann Arbor blinds or window treatments, you get the best service and design. We visit each client's home to measure and install, ensuring the process is as simple and easy as possible. We also offer various types of material, from faux wood to metal, so that we can provide the perfect Ann Arbor window treatments to our clients.
The windows in your home impact your comfort in multiple ways. From maintaining a comfortable light to contributing to insulation and aesthetic appeal, window treatments are essential fixtures for your home. To ensure your home has the best possible Ann Arbor blinds, call Creative Windows at (734) 292-4838 today to discuss your needs.