Installing valances is an easy, effective solution to elevate and modernize the look of your living room. Valances are window treatments that hang in the top portion of a window frame, adding texture and color while allowing natural light to pour through. An often overlooked decor detail, they can instantly add elegance and sophistication to any home's décor. 
For an even more updated look, minimalist valance ideas provide the perfect backdrop for any contemporary room — without being too overwhelming or ornate. Discover sleek, minimalist valance design styles that will give your living space an instant makeover.
Minimalist Design Principles
Minimalism emphasizes clean lines, simple forms, and a neutral color palette. It is a design approach that focuses on simplicity and functionality, creating a serene living space that is both comfortable and stylish.
Valances can complement a minimalist design approach by adding a decorative element that is simple and elegant.
Advantages of Minimalist Valances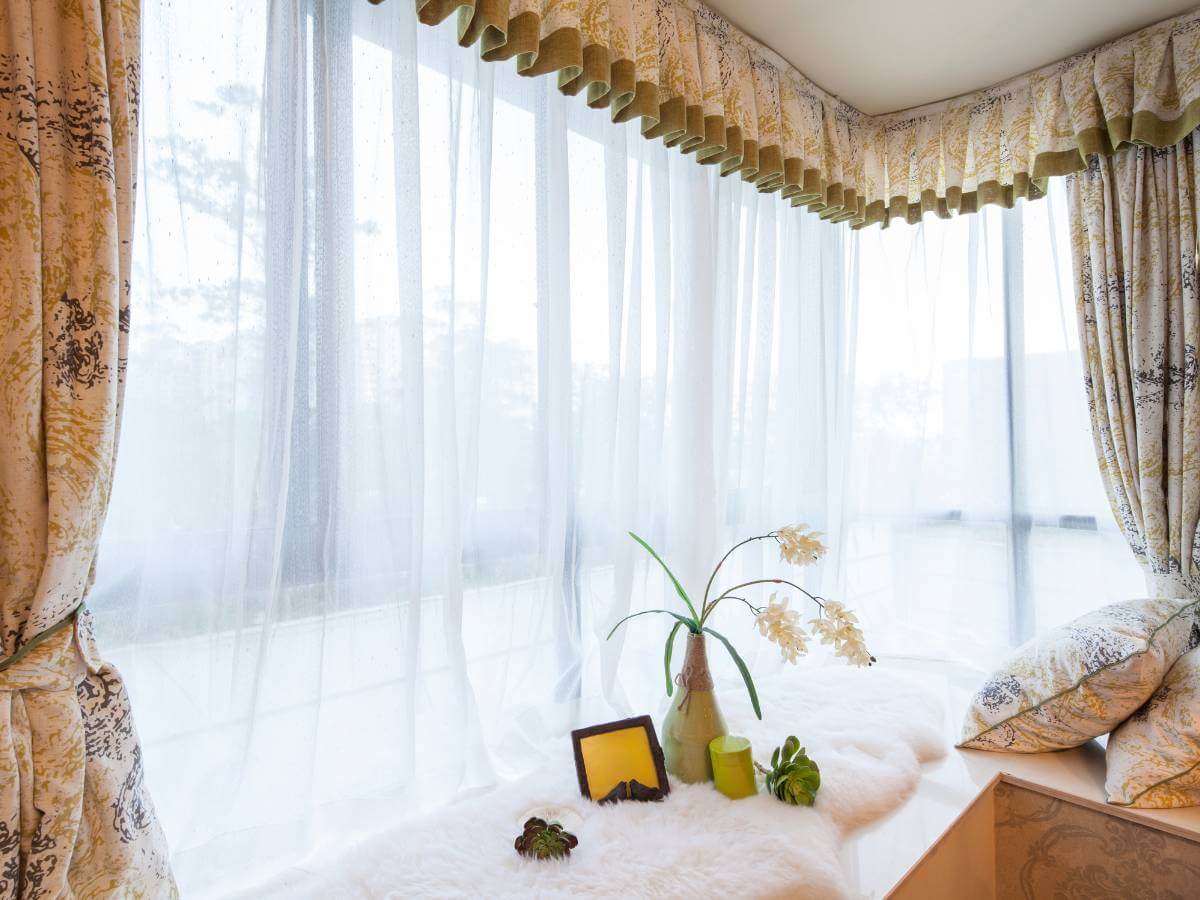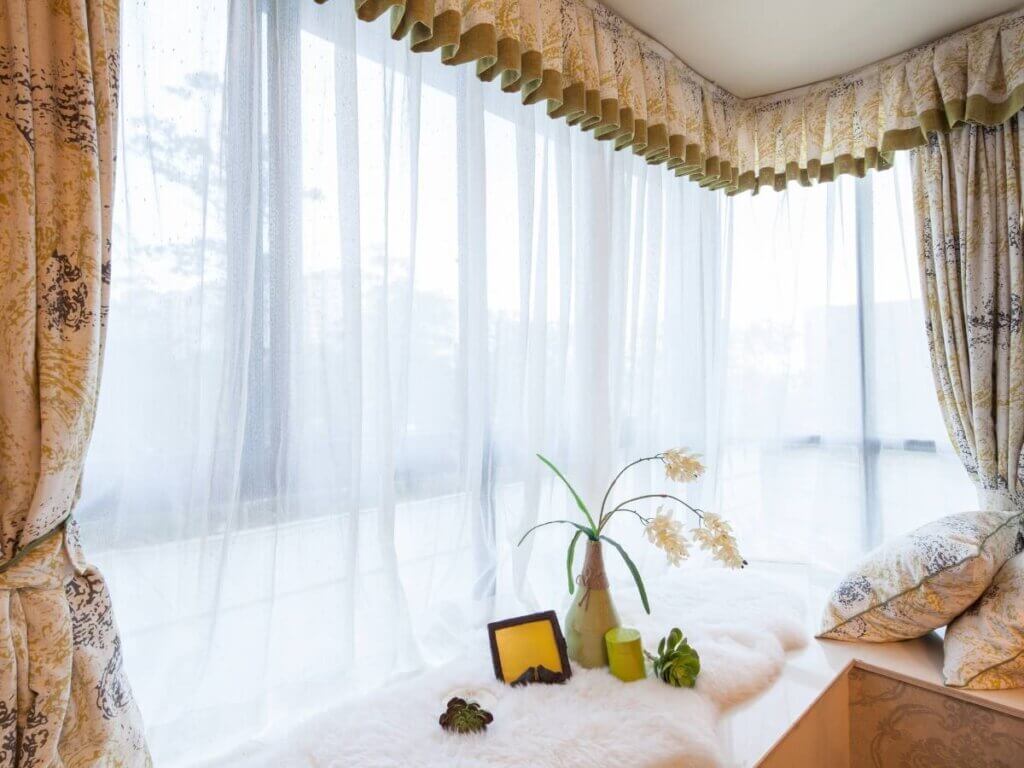 Minimalist valances offer several advantages that make them attractive for modern living room design. Here are some of the key advantages of minimalist valances:
1. Clean lines and simple designs
Minimalist valances are characterized by their clean lines and simple designs. This simplicity allows them to blend in seamlessly with other design elements in the room, creating a cohesive look.

2. Versatile and can be paired with various window treatments
Minimalist valances can be paired with a range of window treatments, including blinds, shades, and curtains. This versatility makes them an ideal choice for homeowners who want to update their window treatments without completely changing their existing decor.
3. Allow natural light into the room while providing privacy
Minimalist valances are designed to cover the top portion of the window while allowing natural light to enter the room. This provides the perfect balance between privacy and natural light, creating a bright and welcoming living space.
4. Add a touch of elegance to any living space
Minimalist valances are available in a range of materials, including cotton, linen, and silk. These materials give the valances a soft and elegant look that can enhance the overall aesthetic of any living space.
5. A cost-effective way to update the look of a room
 Minimalist valances are an affordable way to update the look of a living room without completely renovating the space. This makes them a great option for homeowners who want to refresh their decor without breaking the bank.
A. Solid-colored valances
Solid-colored valances are perfect for a minimalist living room as they add a subtle touch of color without being too overwhelming. White or cream valances are a great option for a clean and airy feel, while black or dark gray valances can add a touch of sophistication to the room. Soft pastels like light blue or blush pink can also work well in a minimalist space.
B. Textured valances
Adding texture is a great way to add interest and depth to a minimalist design. Linen or cotton valances can add a natural, relaxed feel to the living room. Woven or knit valances can bring the space a cozy, comfortable feel. Embroidered or embellished valances can add a touch of elegance and sophistication.
C. Geometric valances
Geometric patterns are perfect for a minimalist living room, adding visual interest without being too busy. Stripes or chevrons can add a modern touch to the space, while triangles or diamonds can add a playful element. Simple patterns or shapes can also work well in a minimalist space.
Incorporating Minimalist Valances into Your Living Room Design
When choosing a valance for your living room, it's important to consider the size and shape of your windows. A smaller valance may work well for a smaller window, while a larger valance may be needed for a larger window. Additionally, consider the shape of your window. A straight valance may work well for a rectangular window, while a curved valance may be needed for an arched window.
Pairing your valances with other minimalist design elements in your living room is important to create a cohesive and balanced design. Choose furniture with clean lines and simple designs, such as a sleek sofa or minimalist coffee table. Use a neutral color palette with pops of color through accessories such as throw pillows or a statement rug.
Don't be afraid to mix and match different valance styles to create a unique and personalized look. For example, pair a solid-colored valance with a textured valance for added interest. Or, mix geometric valances with solid-colored or textured valances for a playful and modern look.
Completing a modern and sleek living room design with the perfect valance can give any homeowner the desired contemporary feel. There are many other minimalist valance options beyond what has been discussed in this blog post, so be sure to explore the possibilities that exist. Don't be afraid to take risks and experiment with designs; if you're careful, you may just find a beautiful valance that works perfectly for your living room. 
Remember, never limit yourself in scope or design when it comes to achieving a modern style. By following this advice and exploring creative options, you'll make sure your living room looks its best—no matter the decor. If necessary, consult a professional like Creative Windows today to start bringing your modern dream home to life.