Window treatments play an essential role in creating an inviting and appealing ambiance in any home. They have the ability to add elegance and increase your home's value at once. In this comprehensive guide, we will look at ways window treatments can increase home value, as well as what types of treatments offer the highest return.
The Role of Window Treatments In Adding Value To Your Home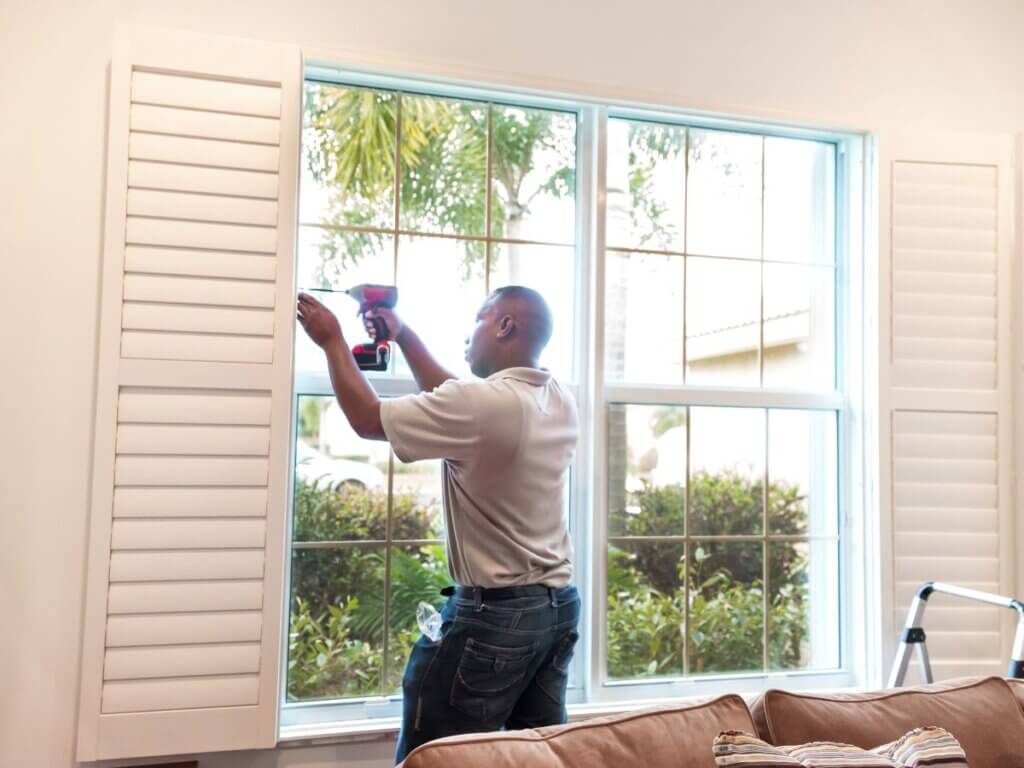 Window Treatments have become an important element of home decor in recent years. Here are some reasons why:
1. Curb Appeal and First Impressions
First impressions matter in today's competitive real estate market. While carefully designed landscaping can draw potential buyers in, tasteful window treatments can make an equally large impression – they enhance curb appeal and draw them inside to explore further.
2. Amplifying Natural Light Filtration
Realtors recognize one of the most cost-effective low-cost home improvements for resale is to increase natural lighting filtering into your home by investing in custom window treatments to accentuate its features. One great way for homeowners to do this is by investing in window treatments.
Light-filtering window treatments can add warmth and openness to any living space, and potential buyers often gravitate toward homes that feel bright and airy – the right window treatments can accentuate this feature of any property.
Windows are one of the primary sources of energy loss in any home. According to energy.gov, approximately 30% of heating energy is lost through windows during heating seasons, while 76% of the sunlight that enters through double-pane windows becomes heat in cooling seasons. Window treatments act as barriers against this loss by helping regulate indoor temperatures while decreasing heating and cooling system workloads.
Operable window treatments such as blinds, shades, and curtains enable homeowners to adjust to changing weather conditions and seasons by controlling sunlight and heat entering their home – leading to greater energy efficiency that results in lower energy bills which makes a home more desirable as a purchase opportunity for potential buyers.
Window Treatments that Increase Value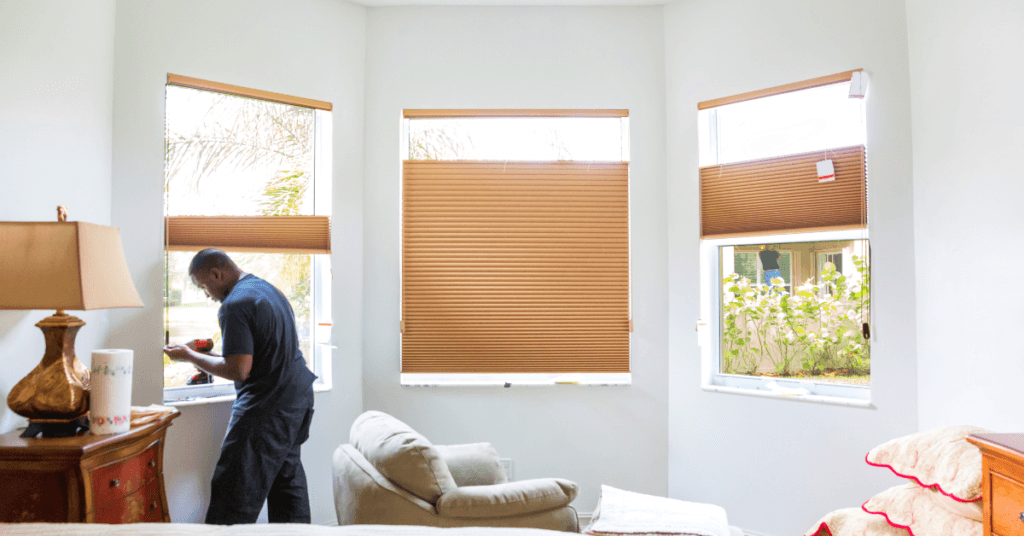 Once we understand the significance of window treatments in increasing home value, let's explore those that offer the greatest return.
1. Wood Blinds for Modern Elegance
Wood blinds have quickly become one of the most sought-after alternatives to traditional plastic blinds due to their modern, elegant appearance. Wood blinds can be tailored perfectly to fit your windows for added flair in your living spaces. They will increase their value on the market when professionally fitted – plus, properly placed wood blinds make your home more appealing to potential buyers!
2. Roman and Cellular Shades to Increase Versatility
Drapes may not add significant value to your home, but Roman and cellular shades are fantastic alternatives that add great aesthetic value. Roman shades offer privacy and light control while coming in various styles that match up well with any aesthetic theme within your home. Cellular shades (also referred to as honeycomb shades) not only look stylish but are energy efficient too – an attractive feature to potential buyers looking for cost savings features in their investment!
3. Functional Plantation Shutters to Combine Style and Function
Plantation shutters offer the perfect combination of style and function. Custom-made shutters from this Creative Windows allow you to control how much light enters your home, adding versatility to living spaces. While plantation shutters may be slightly more costly than their alternatives, their ability to enhance both the interior and exterior spaces of a home makes them worthwhile investments that increase overall home values.
Factors That May Affect Window Treatment's Value Addition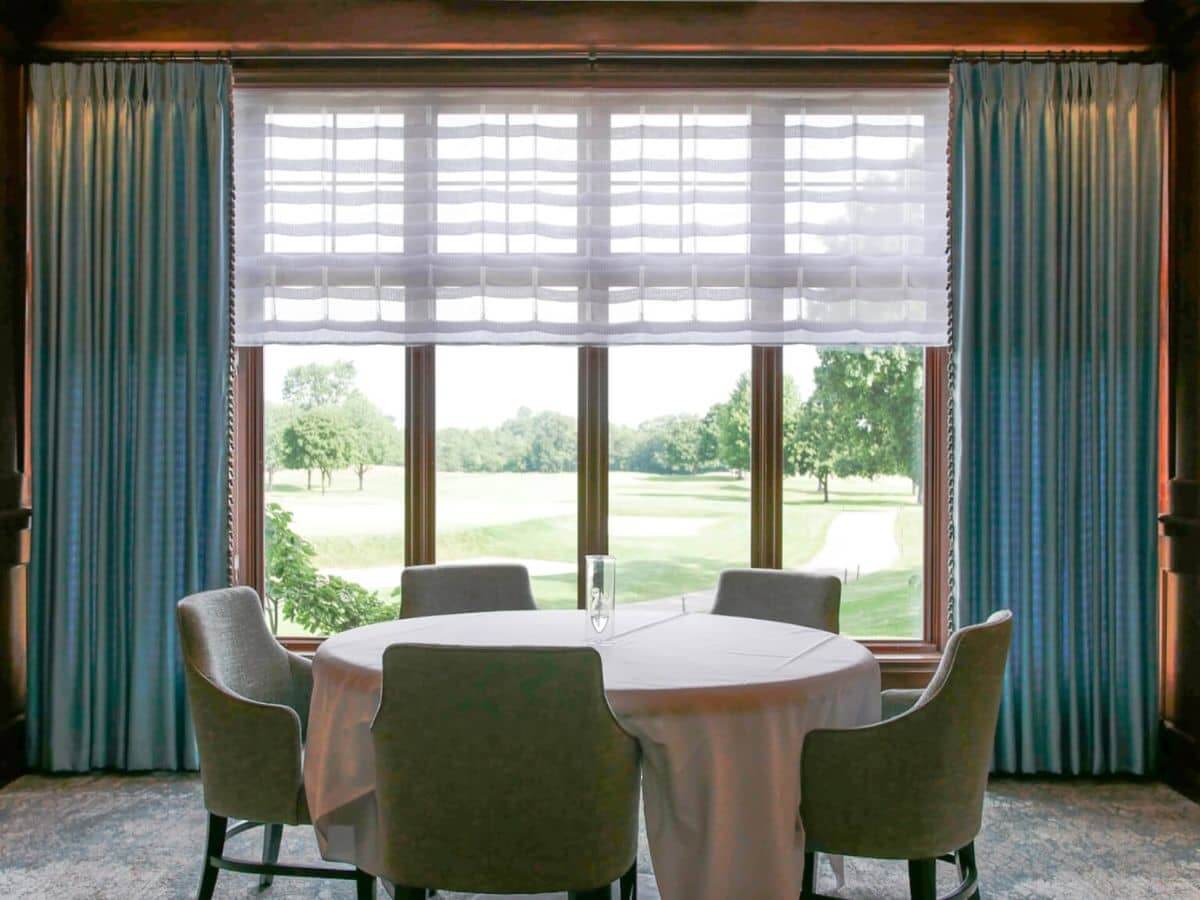 Window treatments can add considerable value to any home; however, certain factors could reduce their positive influence.
1. Outdated or Poorly Maintained Treatments
Outdated or poorly maintained window treatments can be an immediate turnoff for potential homebuyers. To maximize value in your home and ensure maximum impact on its sale price, it is vitally important that window treatments are kept well-maintained and up-to-date.
2. Treatments that Are Unnecessary
Window treatments that don't fit perfectly can significantly diminish the appeal of your home, so making sure they fit seamlessly is of great importance in terms of increasing their value addition.
3. Your Personal Style Versus Buyer Preference
Though you may have your own preference when it comes to window treatments, it is still essential that you take into account what prospective buyers might prefer. What you may find beautiful or classic may not match up with what potential buyers prefer.
Motorization Can Increase Resale Value
Motorization adds not only luxury and practical benefits to living spaces but can make an important, impactful statement about who lives there.
With motorized window treatments, you'll enjoy the ease and convenience of controlling blinds or shades with just a simple push of a button. This effortless access allows you to effortlessly adjust lighting levels, regulate temperatures, and enhance overall comfort in your home – perfect for homes with large windows as it eliminates manual adjustments for timesaving purposes!
Motorization plays an essential role in staging your home for potential buyers, providing lighting as one of the key aspects. Motorized window treatments make creating the right ambiance easy with motorized window treatments, and setting just the right lighting tone can make a lasting impression with potential buyers, giving them more incentive to envision themselves living there!
Motorization provides both convenience and aesthetic appeal, making it a worthy addition to your home that can boost its resale value. Motorization could enhance both daily living experience as well as potential buyer appeal, therefore making this investment worth considering.
Window treatments don't just add beauty to your home; they have a direct effect on its value as well. By improving energy efficiency, increasing comfort and privacy levels, boosting aesthetics and protecting interior spaces, window treatments can significantly boost the market worth of properties. As homeowners become more conscientious of energy conservation and comfort needs, window treatments have become essential parts of both daily living and reselling real estate; investing in high-quality window treatments would surely add significant market value and attract potential buyers to your property resale market value.
Discover how Creative Windows can increase the value of your home with our selection of custom wood blinds, Roman or cellular shades, and functional plantation shutters. Increase curb appeal, maximize natural light levels and save energy during the selling process while leaving an everlasting impression on potential buyers for an easier sale process. Choose window treatments wisely and maintain them correctly for increased longevity of value in the sale process.